AAEON SD-WAN Solutions Powering Work-from-home to Keep Business Running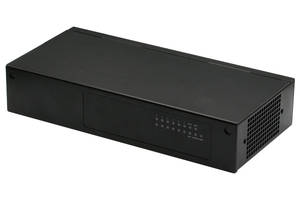 (Taipei, Taiwan – May 5, 2020) The current COVID-19 pandemic situation has forced many companies to turn to conducting business remotely, with many employees working from home. AAEON, a major hardware manufacturer of network computing platforms and uCPE white box solutions, is providing stable, secure network solutions to power work from home with SD-WAN technology.
As communities and governments around the world implement stay-at-home orders, many businesses are looking for ways to keep employees connected and working as best they can. However, there are several challenges in place, such as cybersecurity threats, providing stable connections for video conferencing, and deploying such a system quickly. One technology that is helping businesses stay connected with their employees is the Software-Defined Wide Area Network (SD-WAN).
AAEON has been focused on developing hardware built for Software-Defined Wide Area Networks (SD-WAN) since before the outbreak of the COVID-19 pandemic. Built for connecting remote branches with a centrally managed network, SD-WAN allows companies an easy way to quickly deploy secure, stable networking with data encryption and other networking tools to allow for continuous connections between branch and central server.
AAEON provides uCPE white box solutions with the FWS-7360 and FWS-2360 to help customers quickly set up and deploy SD-WAN infrastructure. These innovative SD-WAN platforms power network application which allow admins to manage Virtual Private Networks (VPN) for remote connections, virtual firewalls to provide data encryption, and ensure secure VPN connections. With SD-WAN network platforms from AAEON, businesses can also provide stable connections for downloading business-related apps, as well as video conferencing and VoIP, ensuring smooth communication between employees.
AAEON uCPE white box solutions offer customers and users flexibility and are easy to deploy rapidly to any network. The FWS-7360 is equipped with seven Ethernet ports (including two 10 GbE optical ports), two built-in 2.5" SATA hard drives, and two USB 3.2 Gen 1 ports. The FWS-7360 also features a NIM module slot, providing customers with expandability and flexibility to add on more connections. The compact FWS-2360 features six Ethernet ports (two optical fiber Ethernet ports optional), along with two USB 3.2 Gen 1 ports, 16GB eMMC storage or optional 2.5" SATA hard drive. Both products provide uninterrupted network function with LAN bypass to ensure a reliable, continuous connection. Both platforms also offer support for Wi-Fi, 4G LTE and 5G wireless network connectivity, providing even greater flexibility in network deployment and setup.
"AAEON's customers in America and Europe have been successfully deploying our uCPE white box platforms, the FWS-2360 and FWS-7360, to quickly integrate SD-WAN solutions into their existing networks and offices," said Fredy Hsu, Senior Product Manager with AAEON's Network Security Division. "Our platforms utilize Intel® technology such as multi-core processing, QuickAssist, and SR-IOV functions on the Intel Ethernet server interface card, to power network virtualization tools necessary to ensure secure, reliable connections needed to make work-from-home possible." Fredy Hsu added, "As of today, we have already shipped over 10,000 units to our customers in Europe and America, and are currently working to fulfill urgent orders from even more customers looking to deploy SD-WAN solutions to keep their employees connected."
About AAEON
Established in 1992, AAEON is one of the leading designers and manufacturers of professional intelligent IoT solutions. Committed to innovative engineering, AAEON provides reliable and high quality computing platforms, including industrial motherboards and systems, industrial displays, rugged tablets, embedded controllers, network appliances and related accessories, as well as integrated solutions. AAEON also has the hardware and services for premier OEM/ODMs and system integrators worldwide. As an Associate Member of the Intel® Internet of Things Solutions Alliance, AAEON offers customized end-to-end services from initial product conceptualization and board product development to mass manufacturing and after-sales service programs. For an introduction to AAEON's expansive line of products and services, visit www.aaeon.com.
More from Transportation Industry Products