A Matter of Life or Death Micromachining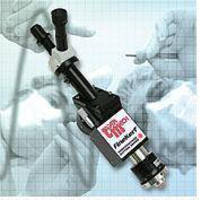 In the precision manufacturing of medical stents, qualilty is a matter of life or death. For this critical micro-machining, more fabricators from around stake their reputations on the exacting performance of Laser Mech's FineKerf laser cutting head.

Engineered as a rugged, industrial-style unit for use in the medical processing field, the FineKerf head delivers consistent kerf widths as low as 5 microns in stainless steel. And the head delivers a true perpendicular laser beam for clean cuts without angle.

"FineKerf can be easily installed on most laser stent cutting systems and mounts on a variety of lasers, including fiber lasers, by simply changing the X-Y mount plate," said Glenn Golightly, Managing Director of Laser Mechanisms' Pacific Rim operations. "We currently have an installed base of over 200 FineKerf micromachining heads around the world," added Golightly.

More from Electronic Components & Devices