880 Safety Glasses from Impact Products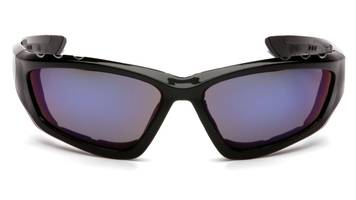 The 880 Series of protective eye gear from Impact Products provides the perfect fit for every worker and every job. One size does not fit all.
Because of this, the 880 Series is available for smaller and larger faces and all are fully adjustable. Further, the 880 Series has integrated reading magnification which also helps ensure safety.
These glasses have flame resistant foam padding that provides excellent protection from wind, dust, and other debris. And the polycarbonate lens provides 99.9 percent protection against UVA and UVB rays.
For more information, contact us at
800.333.1541;
visit www.impact-products.com.
More from Communication Systems & Equipment