433 MHz Active RFID Reader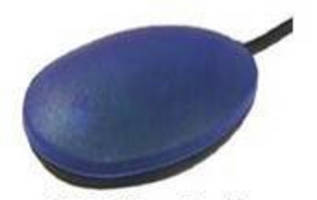 Toronto, Canada - GAO RFID Asset Tracking (www.GAORFIDAssetTracking.com) recommends this 433MHz active RFID reader which is designed for use in manufacturing, physical distribution, transportation, personnel management and asset tracking applications. Working in conjunction with GAO's active RFID tags, it allows the user to choose to monitor multiple tags or even a single tag.

This plug and play active RFID reader, model 214014, has software adjustable gain. It communicates via USB and reads tags at a range of up to 8 meters. RSSI (received signal strength indication) is set dynamically to control the read range of the reader. A DLL is provided to interface to the reader for simple interfacing of software to hardware.

For sales inquiries please contact:

1-877 585-9555 ext. 601 - Toll Free (USA & Canada)

1-416 292-0038 ext. 601 - All Other Areas

sales@gaorfidassettracking.com

About GAO RFID Asset Tracking

GAO RFID Asset Tracking (www.GAORFIDAssetTracking.com) is a leading provider of RFID Readers, RFID Tags and RFID software providing cost saving solutions to end users worldwide. GAO offers all RFID technologies: Low Frequency (LF), High Frequency (HF), Ultra High Frequency (UHF, Gen 2) as well as Active and Semi-Passive. GAO RFID Asset Tracking's products and services are easily customized for use in asset tracking, healthcare, supply chain & logistics, event management, access control, livestock tracking, inventory control & management, field service maintenance and document authentication.


More from Controls & Controllers