2008 Golden Mousetrap Awards Recognize Groschopp's Motor & Gearmotor Engineering Innovation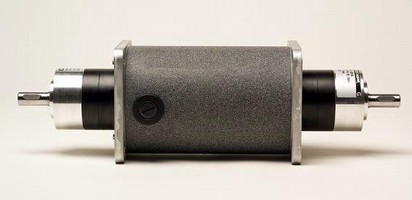 October 22, 2008

Three Product Designs Selected as "Best Product Finalists" in Motors & Motion Control

For more than 20 years, Design News has recognized engineering innovation and creativity. Groschopp is pleased to have scored a hat-trick in this year's competition in the Motors & Motion Control Category, achieving Finalist status for all three product entries:

o Brushless DC Motor with Flux Ring

o Redundant DC Gearmotor

o Dual Planetary Gearmotor

Design News Executive Editor Liz Taurasi reported that this year they gathered a record number of entries, and selected 75 finalists and 16 winners in four major categories.

"Given that there were only nine finalists named in our category, we are particularly proud that three of those nine are Groschopp designs," said Ron Didier, Groschopp's Vice President of Engineering. "These designs are a result of collaborative teamwork among our design and manufacturing engineering groups. They represent our multi-discipline approach to designing to our customer's unique application requirements, and called on us to employ electrical, mechanical materials sciences and control technologies."

Details on each of the three product designs can be found on the Groschopp website.

More from Electrical Equipment & Systems