Additive Manufacturing / 3D Manufacturing
World's Largest Single-Piece, 3D-Printed Rocket Engine Unveiled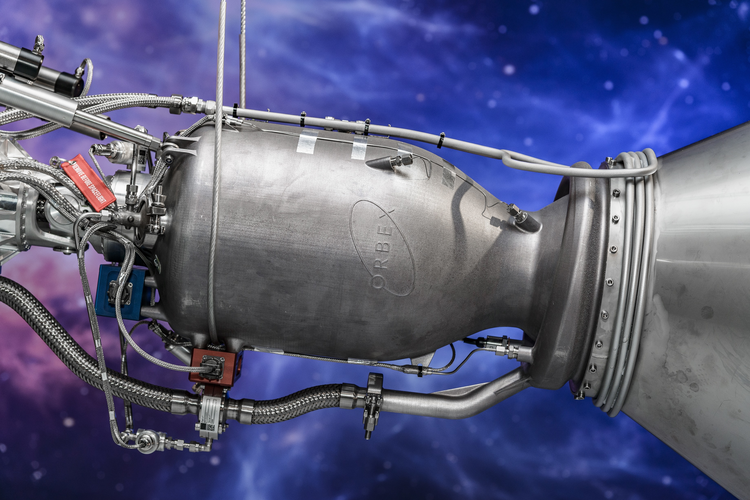 UK-based Orbex recently unveiled what it is describing as the world's largest single-piece, 3D-printed metal rocket engine. The company, which was founded in 2015 and recently received $40 million in public and private funding, used an SLM 800 large-format metal additive manufacturing system featuring a 260 x 500 mm powder bed that can build parts up to 800 mm tall.
Orbex develops small satellite launch vehicles, using 3D printing to keep them lighter, more fuel-efficient, and less costly to produce. The one-piece construction of this engine, which will be utilized by the Prime rocket, allowed for the use of a more durable nickel alloy.
The SLM HUB unpacking system for the SLM 800 integrates contactless powder handling and automated build chamber conveyors to transfer the finished part to an unpacking station designed to remove powder through vibration and rotation. According to Orbex, this production capability translated to a 90% savings in turnaround time and a 50% reduction in costs compared to traditional CNC machining production.
The company said that the new engine led to the creation of a rocket that is 20% more efficient and 30% lighter than any other launch vehicle in its category.
Image credit: Orbex
Related