Workplace Culture Specialists in High Demand [Jobs of the Future Report, Part 4]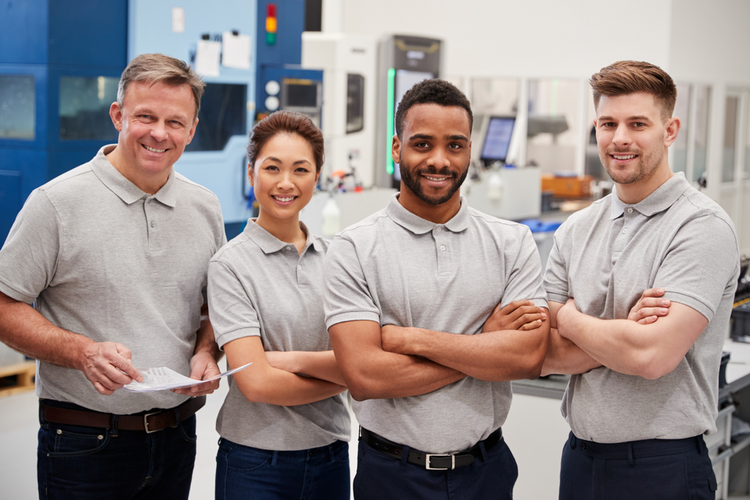 In his short story "Mother Earth," science fiction writer Isaac Asimov predicted a future in which "We have more psychiatrists than plumbers and yet [we] are more pinched for want of the former."
The latest data from the "Cognizant Jobs of the Future Index (CJoF Index)" shows that this prediction is coming to pass. The Index, which tracks job postings for 50 futuristic jobs across eight different job families, has revealed a surprising surge in the area of "work culture," namely:
Career counselors — 181% growth in job posts in 12 months
Industrial-organizational (I/O) psychologists — 79% growth in job posts in 12 months
Training and development specialists — 103% growth in job posts in 12 months
In fact, work culture was the fastest-growing job family of 2018, surging by 105% and overtaking tech-oriented occupations such as automation and artificial intelligence (AI) specialists. As the industry moves into the fourth industrial revolution, there's a clear demand for work culture specialists with skills to help people adapt to the rigors of a new way of working.
Human Touch in the Age of Automation
Feeling bewildered by the rapid pace of change and anxious about your career as Industry 4.0 continues to alter the face of industry? You're not the only one.
Cognizant's data suggests that companies are responding to an increasing number of employees concerned about the rise of automation and potential job loss. Some of these workers are even seeking career counselors for advice on how to change or "future-proof" certain jobs.
Demand for these counseling professionals rose by 181% in 12 months, and tech-savvy career counselors are increasingly being brought in-house rather than being seen as a service that employees should seek out in their own time, outside of the organization.
In-house career counselors typically encourage employees to plan a career path within their company rather than leaving to seek opportunities elsewhere. They may give skills assessments and aptitude tests before providing access to or guidance on the specific education and training needed to support a career.
The 103% leap in job ads for training and development specialists also suggests that directors of education or staff training programs are increasingly valued despite the rise of e-learning. Revenue from online learning is forecast to grow to $325 billion by 2025, yet organizations are still seeking human operators to be at the helm of learning programs rather than purchasing off-the-shelf learning solutions.
Cognizant says, "It may sound counterintuitive, but in a world of pervasive technology, activities that humans do well will become even more important."
Wanted: Tech-Savvy Culture Specialists
One of Cognizant's criteria for the inclusion of jobs in the Index is that the job posting must require digital technology skills on top of traditional skill sets. This means that occupations such as career counselors, which have been around for decades, are transforming in big ways to reflect the digital revolution in the workplace.
"Is the growth due to the rise of online job postings, or is it the need for career counselors to be well-versed in the technologies and new jobs that they are connecting and training their clients for?" Cognizant posits. "What we may be seeing is that for companies with changing expectations and ways in which employees are expected to work, having tech savvy career counselors and I/O psychologists can be an investment in the future of their workplace."
While career counselors must possess digital knowledge and skills in order to dispense meaningful advice, training and development specialists must have digital skills to reflect the significant shift from face-to-face to e-learning, while industrial-organizational psychologists — essentially internal-change managers — must understand the various digital communication tools available in order to drive change effectively.
Image Credit: Monkey Business Images / Shutterstock.com
Related