Why NGOs are Key to Building Supply Chain Sustainability
Welcome to Thomas Insights — every day, we publish the latest news and analysis to keep our readers up to date on what's happening in industry. Sign up here to get the day's top stories delivered straight to your inbox.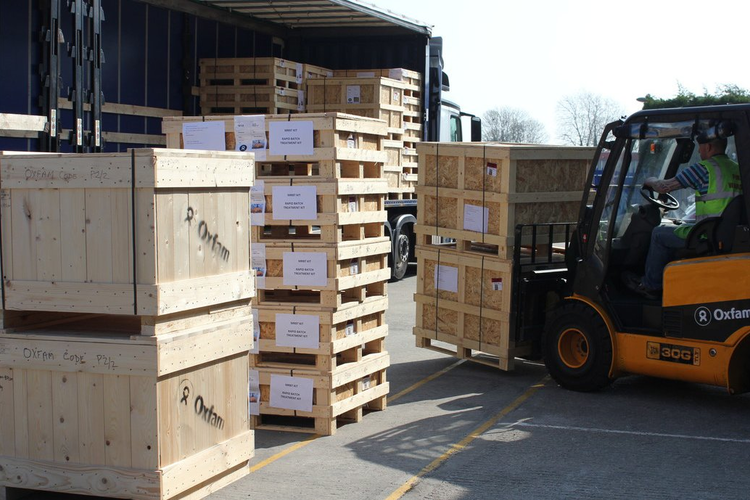 Supply chain sustainability is often too complex for one company to tackle alone, but this is no reason to give up on the challenge. Businesses around the world are partnering with NGOs, or non-governmental organizations, and other entities to build their knowledge, find solutions, enhance their credibility, and make a real difference.
One Organization Can't Know Everything
One of the reasons many businesses struggle to address supply chain sustainability is their inability to partner with other organizations with shared goals. This is often the result of a competitive mindset and historic propensity to keep company objectives behind closed doors.
Even some of the world's biggest organizations with massive resources at hand now recognize that knowledge partners are vital. Corporate responsibility and sustainability manager at Coca-Cola, Liz Lowe, told The Guardian that partnerships are essential. "We are a soft drinks company so we can't do it all on our own," she explained. "We need expertise around sustainability and making a difference in the field."
While some organizations may have a preference for keeping their projects in-house, partnering with environmental NGOs will provide access to talent and expertise that companies simply can't grow internally at short notice.
Peter Senge, the founder of the Society for Organizational Learning, reinforced this philosophy in an interview with HBR. "No business knows what Oxfam knows about the plight of farmers or what WWF knows about biodiversity and watersheds," he said. "The best businesses don't just hire the sharpest people; they also keep expanding their expertise by partnering with NGOs that have deeper and broader knowledge."
NGOs Have Experience
While a supply chain sustainability challenge may seem unique to a particular organization, it's highly likely that the challenge has been faced – and overcome – by other companies in the past. A company looking to address packaging sustainability, for example, may not know where to start, but NGOs such as the Sustainable Packaging Coalition will have been through the journey many times before and can, therefore, bring their superior experience to the table.
NGOs may also be able to point out areas of concern that your organization has missed. To take a second example from Coca Cola, the organization was looking to reduce the amount of water used in its factories to make a liter of Coke. However, they were overlooking the fact that vast amounts of water are used on farms all over the world to grow the ingredients that go into the soft drink. The World Wildlife Fund analyzed Coca-Cola's water footprint and revealed that it took over 200 liters to grow the sugar that went into the Coke. Together, the companies are moving from flood-irrigated to drip-irrigated sugarcane, resulting in year-on-year gains in water efficiency.
NGOs Give Credibility
Greenwashing is a form of spin in which marketing is used to deceivingly promote the message that an organization's products are environmentally friendly and sustainable. The practice – employed by organizations ranging from oil companies to car manufacturers, has resulted in a public lack of trust in many companies' claims to sustainability.
Senge comments that partnering with NGOs is therefore essential for credibility. "People don't trust the business-as-usual mindset – for good reason," he noted. "If a credible NGO certifies your product, your brand can gain hugely if you are willing to change your practices."
Well-known examples of Green Business Certifications include:
Even global NGOs, however, can lose public trust. The Australian Heart Foundation, for example, experienced significant public backlash after accepting $300,000 a year from McDonald's to put its "Healthy Heart Tick" certification on food ranging from burgers to chicken nuggets. The organization faced considerable negative publicity for aligning with fast food brands and has since retired the "Tick" program.
With a dizzying array of NGOs operating across every sector, supply chain managers can begin their sustainability journey by exploring available partnerships through match-making websites such as the Supply Chain Solutions Center.
Image Credit: Oxfam
Related