Why Digital Label Printing Is the Future of Label Production
Welcome to Thomas Insights — every day, we publish the latest news and analysis to keep our readers up to date on what's happening in industry. Sign up here to get the day's top stories delivered straight to your inbox.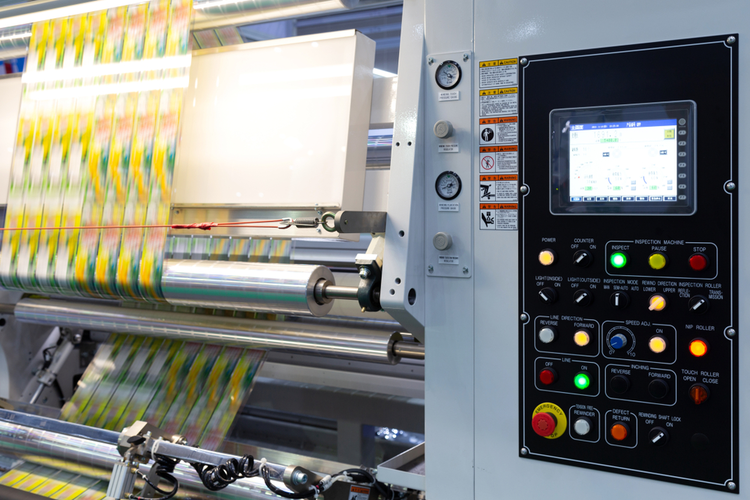 In business, it's important to reduce overhead and cut expenses wherever possible. One opportunity for substantial savings is the use of digital label printing for small to medium print runs. This approach is revolutionizing how labels are printed and offers a cost-effective alternative to flexographic printing.
Digital labels, a type of pressure-sensitive label, use variable data printing (VDP) technology to make each label unique — making it a perfect choice for consecutive numbering, barcodes, or varying titles. Since these labels are created using digital software, they eliminate the need to use printing plates to change the label and remove significant extra cost.
The Advantages of Digital Labels
Quick Turnaround – Because they don't use plates, meaning less set-up time and faster completion, digital labels can be ready quickly. Using proper software, a design can be made into a ready-to-print PDF file in two to five business days, as opposed to the standard production time of two or more weeks.

Quality Control – Since proofs are printed with the actual production press, digital labels allow for enhanced assessment of print quality, color selection, and design work before completing a full-scale run.

Cost Efficiency – Because the digital label printing process doesn't involve plates, it allows for smaller quantity runs that are more cost-efficient and avoid overflow, unused prints, or other waste.

Flexible Options – Digital printing is customizable, offering more freedom to choose the number of prints, type of design, specific color, and other details while paying only for the unit price instead of each individual set.

Inks and Materials – Digital printing offers a wide variety of colors and gradients, allowing for reduced opacity or high-resolution options to further customize a design. The process also lets users select from a range of paper, film, and foil to cater a specific label to a customer's exact needs.
Digital Label vs. Flexographic Printing
Flexographic printing uses a similar concept to stamps. Using a raised, reverse-reading image called a plate, the printer carries the ink to the label as it passes through the press; the plates then press one layer of the image onto the label. Each color in the design requires an individual plate as the label continues through this process.
Digital label printing, alternatively, uses electrical charges sent from a computer system that digitally reads a PDF version of the design. Those charges bring the various ink colors to the photo imaging plate (PIP). As the PIP rotates, each label gets re-imaged until it is complete.
Each printing method offers its own benefits. For situations involving a higher quantity order or requiring a broader range of substrates, flexography is the preferred choice. However, if a project requires a short run length, multiple versions, specific color registration, or variable data printing at a quicker rate, digital label printing is the ideal choice.
Image credit: Gumpanat / Shutterstock.com
Related