Which Material Should You Use in the Fabrication of Electrical Insulation and Barrier Parts?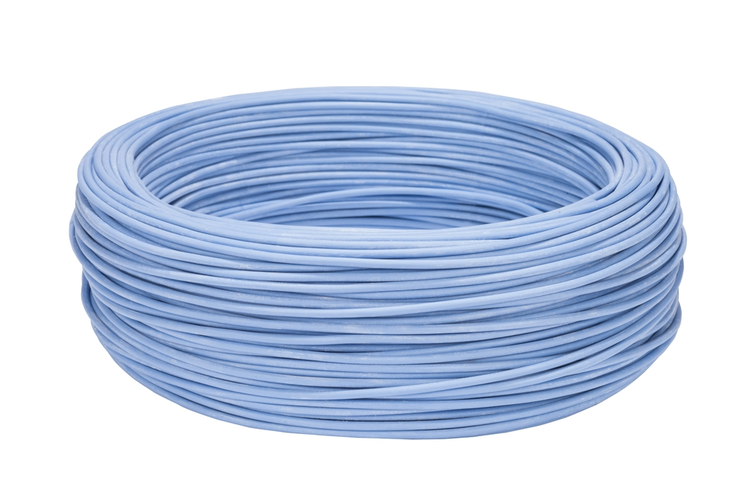 Electrical insulators are synthetic materials designed to restrict the flow of electric current. Put simply, they are used to create fabricated plastic parts that block the unwanted flow of electricity. Electrical insulation is typically used to provide support to electrical conductors, as well as to shield workers, tools, and equipment from energized wires and parts.
Electrical insulators and fabricated barrier parts are available in a wide variety of materials, each with different physical, mechanical, and chemical properties that lend themselves to different situations. Strength, flexibility, cost, and compliance with relevant codes and standards are just a few of the factors that must be taken into consideration when determining the best insulation material for a particular application.
Common Materials Used for Fabricating Electrical Insulation and Barrier Parts
ITW Formex®
ITW Formex® is a line of custom-made polypropylene and polycarbonate electrical insulating and flame-retardant materials. Due to their superior dielectric properties and relatively favorable strength-to-weight ratio, they are commonly used to manufacture protective shielding for industrial and consumer electronic equipment. ITW Formex® is typically available in sheets and rolls that can be easily die cut, thermoformed, laser cut, or machined into a wide range of shapes.
ITW Formex® complies with various industry standards including UL 94 V-0, CSA, IEC, VDE, TUV, BSR, and METI, as well as all other North American, Asian, and European standards. This material is used in numerous applications, including consumer electronics, LED lighting, telecommunications equipment, medical devices, solar energy components, and automotive electronic products.
ITW Formex GS™
ITW Formex GS™ is a polypropylene-based electrical insulator and barrier material. Formex GS™ is specially designed to control electrostatic discharge (ESD) in electronic equipment. This electrically dissipative material surrounds and shields sensitive electronic components, acting as an antistatic barrier. Formex GS™ works by safely dissipating ESD across the surface of the material to a ground.
ITW Formex GS™ is typically used to prevent the buildup of static electricity, which can damage internal circuitry. This insulative material is commonly used in computers, telecommunications equipment, medical devices, and power supplies.
NomexⓇ
Although Nomex® has become synonymous with fire-retardant garments, Nomex® paper is used primarily for electrical insulation purposes. Easily accommodated in flat displays, this type of insulation is commonly used in mobile phones, tablets, and LCD/LED televisions. For example, Nomex® paper can be used as an insulative barrier between the power module and the cover plate of a flat-screen TV without adding additional thickness to the device. Nomex® paper also provides significant thermal protection, maintaining thermal stability at temperatures up to 392 °F (200 °C).
Other common applications of Nomex® paper include battery core pack wraps, microwave oven transformer insulation, insulation gaskets, insulation of printed wire boards, and diaphragm suspension dampers.
Fishpaper/Vulcanized Fiber
Fishpaper, also known as vulcanized fiber, is a pure-base cellulose material. In addition to its dielectric properties, this fibrous material is also known for its flexibility, abrasion resistance, impact resistance, and overall durability in a range of different environments.
Fishpaper is relatively lightweight and offers superior resistance to alternating hot and cold temperatures when compared to conventional plastic materials. Fishpaper/vulcanized fiber is commonly used in gaskets, circuit breakers, fuse tubes, insulating plates, and motor contact bushings. Some fishpapers may also incorporate layers of mica to further enhance the dielectric and mechanical properties.
Material Selection for Electrical Insulation and Barrier Part Fabrication
There is no shortage of material options for electrical insulation and barrier part fabrication projects. But it's critical to carefully assess the unique properties and characteristics of each material to ensure the desired level of electrical insulation is achieved for the application at hand.
Resources:
Image Credit: TheHighestQualityImages/Shutterstock.com
Related