What Is Talent Management - And Why Is It So Important?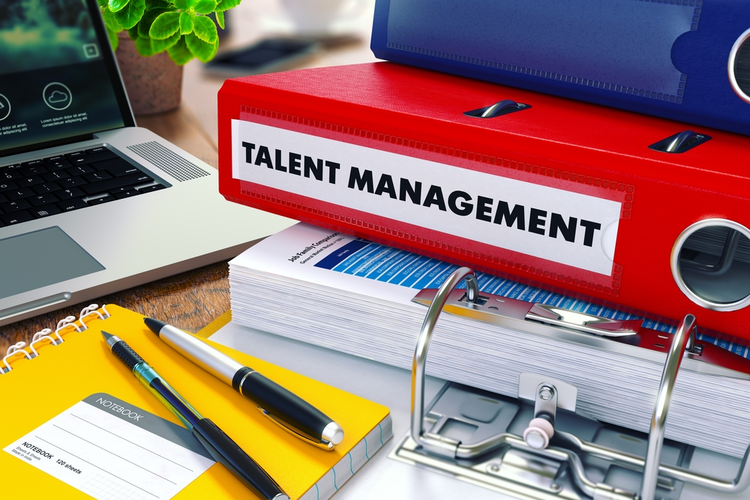 As a business leader, one of the most important aspects of your job is finding and retaining the best and most diverse talent to help you achieve your goals. The easiest and most effective way to do that is by creating a talent management team that can help you execute these efforts.
Not sure what talent management is or why it's important? In this article, we'll cover everything you need to know about this business strategy, and why it's essential for scaling your business in a sustainable (and successful) way!
What is Talent Management?
The definition of talent management differs across companies and industries, but in essence, it's a business strategy that involves the attraction, hiring, and retention of high-performing employees. Its focus is on finding talented employees and incentivizing them to join your company, then creating reasons for them to build a long-term career for you.
Here are some common processes that make up talent management:
Recruitment planning meetings
Crafting superior job descriptions
Identifying when, where, and how to share recruiting materials
Phone and online candidate screening
In-house interviews
Salary negotiations
Employee onboarding
Coaching and relationship building
Career planning
Ongoing employee development
As you can see, talent management is a process that spans the entire employee life-cycle, from before they're hired to long after they've joined the team. Talent management often trains teams and managers on the post-hiring processes so that they can sustain these practices themselves.
Why is Talent Management Important?
Here are some of the key reasons you should be investing in this business strategy.
It Attracts Top Talent
The biggest benefit of talent management is that it helps you find and attract top workers to your business. A talent management team helps you strengthen your employer brand and make you seem more appealing to potential employees, who will be organically attracted to your business and want to work there. By attracting more and more potential employees, you'll have more options to choose from and be able to build a truly awesome team.
It Helps Engage Your Employees
Talent management teams enable your organization to make conscious decisions about how and when to develop your staff. This team helps you create the development materials you need to set up your employees for success and cut back on any development initiatives that are costly and ineffective.
Also, when there are more development opportunities, your employees will feel naturally more engaged, which will lead to an increase in employee satisfaction and greater retention.
It Promotes Better Employee Performance & Retention
Talent management initiatives help improve the hiring process, so you can better identify potential employees who are a good culture fit. This will lead to you hiring high-performing employees who enjoy working at your business and want to stay for a long period of time.
Talent management will also help you create well-structured onboarding initiatives, which will greatly boost your employee retention. With a talent management team, you can keep your employees for longer, which will cut back on the needs and costs of the onboarding of new employees.
Final Thoughts on Talent Management
If you want to find high-performing individuals and retain them, you absolutely need a talent management strategy.
By investing in this effort, you can start sourcing high-quality employees, set them up for success within your organization, and make sure they stay with you for years to come.
Image Credit: ESB Professional/Shutterstock.com
Related