Warehouse Space at Lowest Levels Since 2000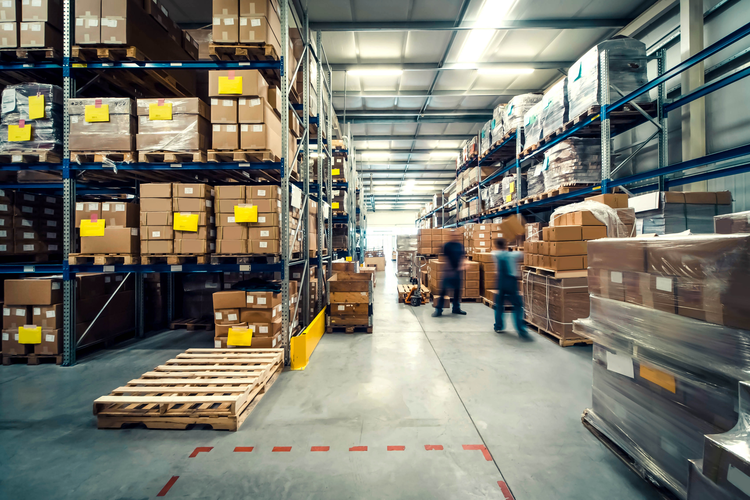 CBRE's latest report on industrial real estate revealed that available warehouse space is at its lowest point since 2000, with only 7% of total space available. CBRE defines "available" as space that is vacant and/or unused in buildings that are occupied.
In 2018, demand for industrial real estate exceeded supply by 29 million square feet. This is the 34th straight quarter of decline in available warehouse space. Demand was up 6.2 million square feet in the fourth quarter of 2018, down a bit from the 9.3 million square feet of increased demand in 2018's third quarter.
In a press release by the company, Richard Barkham, CBRE's global chief economist, stated, "Construction has picked up, but the long-term demand drivers of e-commerce and the strong U.S. economy have more than offset that supply gain. While factors such as higher interest rates and trade-protection worries are headwinds, the U.S. industrial real estate market will continue to draw momentum from the healthy U.S. labor-market, brisk import activity aided by the strong dollar, and robust consumer confidence."
Why the Disparity Between Supply and Demand?
The solid economic growth seen over the past several years has been one of the main drivers behind the high demand for industrial real estate. The boom in e-commerce has also led to increased demand for warehouse space. The high demand may also be affected by the fact that many companies are bringing operations back stateside as businesses begin to work toward more secure supply chains amid the recent trade war.
The quality and capabilities of available space are also lacking. Older warehouse spaces simply aren't equipped for the rigors of modern e-commerce. Only 11% of warehouse space was constructed in the past decade, leaving much of the available space lacking in modern amenities.
New Construction Helping Bridge Gap
Construction of new warehouse space was up in the fourth quarter, with 57 million square feet in new warehouse space being completed, helping to slow the increasing disparity between supply and demand. However, despite the increased rate of construction, the gap continues to be a burden, and developers are planning to create more warehouse space to address the issue.
Uncertain Economy May Curb Gap Growth
Many economists believe that the economy is on a sort of precipice after a longer-than-normal period of solid economic growth, and trade talks with China provide even more fodder for doubts over the feasibility of continued growth. These worries may curb demand a bit in the following years. However, e-commerce isn't a passing trend, and the growth in demand for industrial real estate it creates may cancel out any slowing caused by reservations about the economy.
Rents Rising With Increased Demand
When demand increases, simple economics show that prices increase as well. Rents for industrial real estate increased by 1.7% in 2018, according to CBRE. Rising costs in other categories are making higher rent a non-issue if it means that the location can reduce other expenses. For companies looking for space, the key is to balance high rents at prime locations with increased transportation and labor costs, as trucking, rail, and personnel costs are all rising at much faster rates than warehouse-space rents.
Image Credit: Don Pablo / Shutterstock.com
Related