UPS Seeks to Tackle Traffic Problems With Tech Insight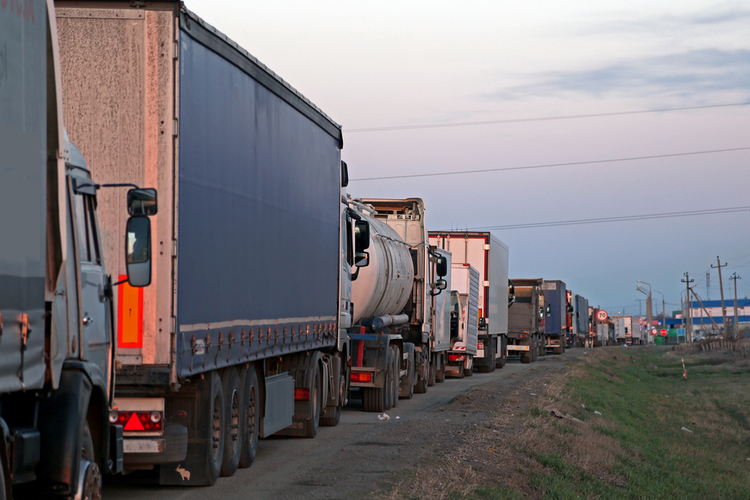 Road construction, taxis, cyclists, Ubers, buses, delivery trucks. For anyone braving the morning commute or navigating city streets, it likely seems that traffic is only getting worse. But why, exactly, and what can be done about it? In a newly announced partnership with leading research and technology firms, logistics leader UPS plans to find out.
Based in Chicago — where the streets know their fair share of traffic — the study involves specialists from Microsoft, City Tech Collaborative, and Accenture, as well as traffic researchers from HERE Technologies, all of whom will be researching and analyzing congestion to identify possible solutions.
While congestion affects everyone, fleet managers and world-scale delivery systems like UPS take a particularly hard hit when engines idle. According to a 2015 study by the American Trucking Research Institute, traffic congestion across the United States added a total of $63.4 billion to the American trucking industry's operating costs. And as demand for delivery-at-your-doorstep skyrockets, the situation is only getting worse.
When drivers get caught in traffic, it results in more than just delayed shipments to major stockists or longer waits for your Prime package. Increased vehicle maintenance to cover the extra engine hours, wages and pay to drivers whose deliveries stretch on and on, and excessive fuel consumption costs all present serious concerns to any professional fleet. And all those extra emissions? They're not exactly great for the planet.
With the introduction of new federal mandates surrounding driving logs, truckers are also grappling with the complications of managing traffic while being regulated by electronic log devices (ELDs). Monitoring fuel usage and safe driving practices, these tools are designed to improve fleet operations, and even allow for improved engine maintenance and electronic pre-trip inspections.
However, ELDs also tally driving time without forgiveness, enforcing hours on the road without the "manual override" that the trucking industry used to compensate for time lost to parking problems, slow shipping centers, and terrible traffic. That means one-day jobs turn into two-day jobs, and profits disappear.
The Devil's in the Data
UPS' study, slated to start this month, will break down the traffic trouble in Chicago over the course of four months. Experts will isolate where, when, and how traffic occurs, and discern what role deliveries are playing.
"We want to identify exactly the impacts of delivery vehicles," said Finn Swingley, a data scientist at information technology and services company HERE. In addition to the data, researchers will examine consumer preferences and habits via residential testing groups, investigating potential schedule changes and their performance and reliability.
The newly launched research effort joins smart-lock systems, electric vehicles, and centralized drop point-partnerships as part of UPS' overarching company strategy to conquer last-mile logistics. Data analytics to fuel efficiency improvements beyond the Chicago pilot program and technology upgrades in the company's $20 billion capital spending plan will focus on driving delivery into the future.
To learn more about the long-term UPS sustainability plan, check out the company's Sustainable Urban Logistics Study with GreenBiz, published in 2017 to address data-driven policy decisions and new urban solutions.
Image Credit: By Roman Korotkov/Shutterstock.com
Related