Understanding Metallurgical Failure Analysis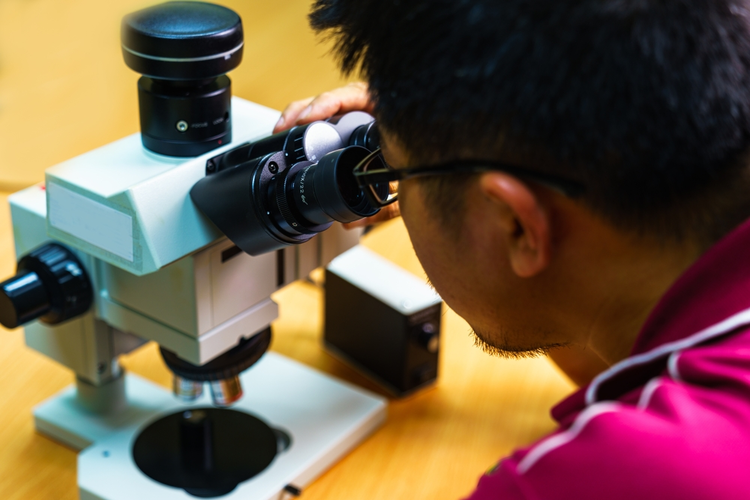 A critical process in various industrial applications, metallurgical analysis reveals the makeup and condition of materials using micro, macro, and SEM examinations. Performed during the manufacturing stage, these comprehensive analyses show whether the materials used in a product meet the manufacturer's required specifications for durability and reliability.
Metallurgical failure analysis is a specific type of metallurgical analysis used to determine the cause of metal component failure. Since many metal parts are exposed to harsh environmental conditions and mechanical stress, most modes of failure are the result of some kind of mechanical damage or corrosion. Metallurgical failure analysis can clearly identify the mode at fault and exclude other possible causes, helping manufacturers better understand any shortcomings in their operations.
Common Metallurgical Failure Modes
Metallurgical failure is often caused by some combination of corrosion and stress. Some of the most common modes of failure related to these factors include:
Caustic cracking

Caustic embrittlement

Corrosion fatigue

Hydrogen-assisted stress corrosion cracking

Hydrogen stress cracking

Stress-accelerated corrosion

Stress corrosion

Stress corrosion cracking

Sulfide stress cracking
Metallurgical failure may also be caused solely by stress. Common stress-induced failure modes include:
Cracking

Creep

Embrittlement

Fatigue

Mechanical overload

Rupture
Likewise, failure may be caused solely by corrosion. Common corrosion-induced failure modes include:
Corrosion embrittlement

Erosion corrosion

Hydrogen-assisted cracking

Hydrogen blistering

Hydrogen embrittlement

Hydrogen disintegration

Hydrogen-induced cracking

Oxygen pitting
Types of Metallurgical Testing
Various kinds of metallurgical testing are available to meet the needs of specific applications. Below are a few of the most popular analysis services.
Corrosion Evaluation
Experienced testing professionals will be well-versed in all aspects of corrosion simulation and evaluation. They can use this knowledge to quickly identify corrodents and other environmental variables that may have caused a corrosion attack.
To ensure accurate results, be sure to partner with a lab that has experience dealing with stress corrosion cracking, environmental stress cracking, and microbial-induced corrosion, among other mechanisms. Corrosion testing methods include ion chromatography, SEM-EDS, GC/MS, and FTIR.
Fracture Mechanics
This process is used in a range of industries — including the aerospace, construction, and power generation sectors — to determine the relationship between applied loading, environmental variable, cracks and crack-like issues, and the inherent properties of the material at hand.
This type of testing provides quantitative results that shed light on a part's structural integrity while helping users predict — and prevent — crack initiation, crack instability, and crack growth. Accredited K1c testing to ASTM E399 ensures reliable, accurate results, while MTS fatigue frames and analytical software provide defect analysis and support for design and development processes.
Hardness Testing
This simple, straightforward testing technique is used to verify raw materials and can also be used as a quick way to test materials that have failed or are not meeting performance expectations. Various microhardness and hardness tests are available to meet specific needs, all of which can be conducted on most metals as well as polymers and composites.
Tensile, spectroscopy, microstructure, and salt spray hardness tests are all popular options, and many testing providers will be able to provide comprehensive production support.
Thermal Spray Coating Analysis
Thermal spray coating analysis is widely used in the aerospace sector to determine whether parts are durable enough to withstand the wear, high heat, corrosion, and other sources of damage that air travel entails. To ensure optimal aircraft safety, it's crucial that thermal spray coatings are properly composed and applied.
Metallography examinations are some of the most widely used coating analysis procedures. Experienced testing providers will often be able to provide overflow testing and production control testing for aerospace OEMs. Keep an eye out for A2LA/SAC (ISO 17025), Nadcap, and ITAR compliance.
Weld Qualification
Weld, brazing, and soldering qualification processes can involve a range of different techniques. Visual, NDT, impact, tensile, macrotech, bend, and pressure testing, for instance, are all popular methods in the aerospace, automotive, oil and gas, and power generation industries.
When looking for a weld qualification partner, be sure to confirm that the lab is accredited to all necessary standards, such as ISO 17025 (A2LA, SAC) and Nadcap.
The Importance of Metallurgical Testing
Metallurgical testing and metallurgical failure analysis are crucial steps in many metal parts manufacturing processes, providing crucial insight on the strength and durability of metal parts — as well as their reasons for failure.
Well-run, experienced metallurgical testing labs will be able to guide clients throughout all necessary testing processes and provide recommendations on best techniques for their application and material at hand.
Resources:
Image Credit: Kimtaro/Shutterstock.com
Related