UAV, Missile Contracts Highlight New Year Deals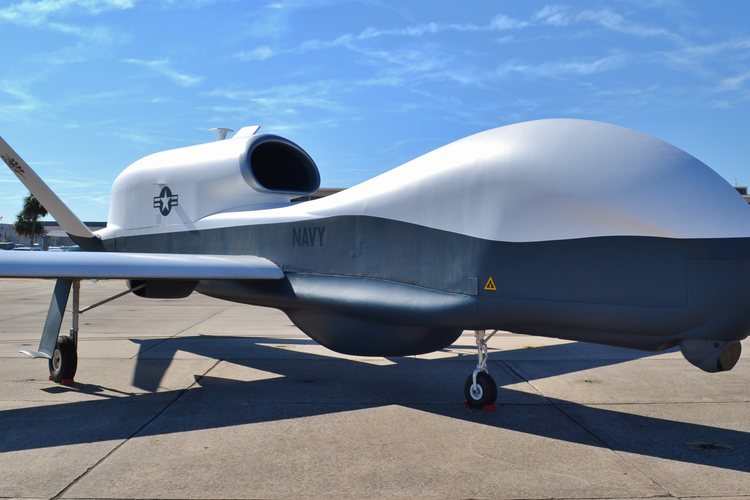 A couple of U.S.-based defense sector manufacturers received late Christmas presents last week as both Northrop Grumman and Raytheon were awarded sizeable contracts from the U.S. Department of Defense. First, Naval Air Systems Command awarded Northrop Grumman a contract for three MQ-4C Triton unmanned aerial aircraft.
The UAV production contract is valued $255.3 million. The Triton offers a range of more than 9,000 miles and can go up 24 hours without needing to refuel. The UAV is specially-designed for high-altitude, long-range surveillance missions and outfitted accordingly with maritime radar, infrared cameras, electro-optical image capturing equipment, communication relays, and electronic support measures systems.
The Navy plans to use their expanding number of Tritons alongside the P-8 Poseidon maritime patrol aircraft as their primary long-range aerial intelligence, surveillance and reconnaissance platforms. Speculation has additional deals growing the Navy's Triton fleet to nearly 70 of the drones in the near future. Work on the missiles will be performed at multiple U.S. manufacturing locations and is expected to be completed by December 2021.
Raytheon was also awarded two contracts from the U.S. Air Force late last week for advanced medium range air-to-air missiles, or AMRAAMs. The deal is valued at $659.9 million, which includes the production of the missiles, as well as related equipment.
The AMRAAM's benefits include operational flexibility in a wide variety of combat scenarios, including air-to-air and ground-to-air engagement. The weapon is considered a "fire and forget" missile, meaning the advanced active guidance section provides aircrews with a high degree of precision.
Work on the contracts will occur in Tucson, AZ. In addition to the U.S. military, the missiles will also be provided to Japan, Korea, Morocco, Poland, Indonesia, Romania, Spain, Turkey, Bahrain and Qatar through the Pentagon. Work is set for completion by January 2020.
Related