Report: U.S. Reshoring Showing Limited Signs of Growth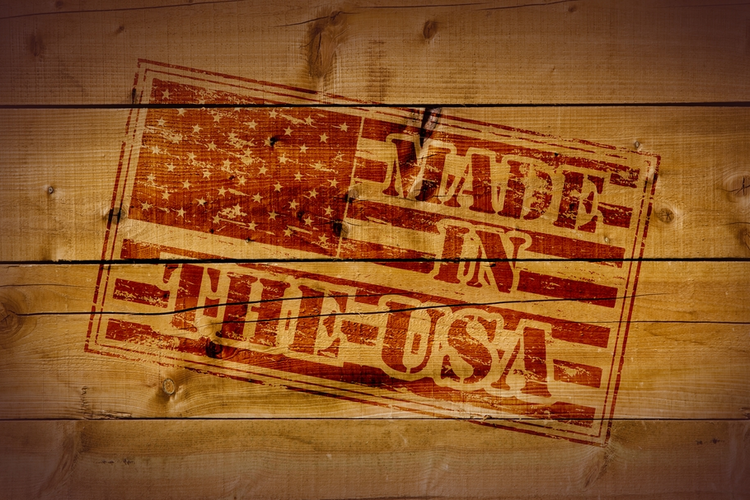 Can what was lost be brought back?
This is the question surrounding the efforts of many players to get manufacturers to reshore their business operations in the United States. Over the past two years, there have been a myriad of circumstances and efforts that would seem to encourage companies to bring their operations back to U.S. soil.
The Reshoring Initiative, an organization dedicated to educating manufacturers on the benefits of reshoring, recently released a data report to illustrate its benefits. According to its report, combined reshoring and related foreign direct investments (FDI) announcements are up 2800% since 2010 and 90% of all jobs added to the manufacturing sector could be attributed to this.
In fact, 2016 was the first time since 1970 that the U.S. reshored more jobs than were lost to offshoring. Furthermore, the Reshoring Initiative maintains that much more can still be done — estimating 3 to 4 million jobs can still return if manufacturers heed their calls to reshore.
Touting "Made in America" benefits like increased production control, more reliable infrastructure for complex manufacturing operations, easier trade relationships, and more transparent supply chains and sourcing to appeal to increasingly conscientious consumers, the Reshoring Initiative has been encouraging companies to reshore at dramatically growing rates.
However, such initiatives have not been heard by many U.S. manufacturers.
Not Getting the Message
A new report from A.T. Kearney, a business consultancy, found that "imports of manufactured goods into the United States from the 14 largest low-cost country trading partners in Asia rose 8%... Relative growth of imports from the low-cost country trading partners has now outpaced relative growth of US manufacturing gross output in four of the past five years and eight of the past 10 years, showing a clear direction away from significant reshoring."
This is despite efforts by the current administration, through tariffs and tax laws, that were supposed to facilitate an environment where reshoring could thrive.
"Reshoring has been hyped for the last five to 10 years. Spoiler alert: it may still happen, but it hasn't happened yet," says Johan Gott, a partner at A.T. Kearney and co-author of the report.
Why Aren't U.S. Manufacturers Reshoring?
One issue is that demand is coming for consumer goods — the majority of which are manufactured overseas. Additionally, the growth in imports is attributed more to an increase in production volume than an increase in companies moving their operations offshore.
Labor is also still an issue. Contrary to the Reshoring Initiative argument, it looks like, despite the rising costs, labor is still cheap enough overseas to be cost saving. This, coupled with U.S. manufacturing's labor shortage, incentivizes companies to keep their operations where they are.
In fact, "staying put" carries significant cost savings in and of itself.
"It would take a long time to take that step because of the costs associated with that investment," says Gott. The entire process of reshoring requires abandoning and restructuring existing supply chains and infrastructure — a costly procedure.
"It is cheaper to expand a current production facility," says Gott, "as opposed to building a brand new one in another location." With ocean freight costs still being manageable, companies are not feeling the need to take that risk.
Finally, the administration's hard line on trade has actually worked against the reshoring push. In a recent Wall Street Journal article, Erica E. Phillips noted that "[b]road uncertainty of how U.S. trade battles with China and other countries will play out has led many companies to delay major supply-chain decisions."
Meanwhile, according to Jonathan Gold, the vice president of supply chain and customs policy at the National Retail Federation, the tariffs are expected to only harm American consumers. "These hidden taxes will mean higher prices for Americans rather than significant changes to international trade," he noted.
Rethinking Reshoring
Despite their efforts, the Reshoring Initiative and Trump administration have not been able to bring all operations back to U.S. soil. Many companies have evaluated the costs and determined that the benefits simply don't add up.
Globally, supply chains are embracing international alliances and relationships that encourage collaboration and, in turn, lower costs. Ty Bordner of Amber Road, a global supply chain software vendor, explained, "We see growth especially in the demand for supplier collaboration and free trade agreement solutions," but "we are not seeing any reshoring activity."
For the United States to finally get manufacturing operations back home, a new approach is necessary since, according to the Kearney report, "it will take more than political headlines to effect any meaningful and lasting change."
Can what was lost be brought back? Not at this rate.
Image Credit: Jason Winter/Shutterstock.com
Related