Additive Manufacturing / 3D Manufacturing
U.S. Leads in Global Online 3D Printing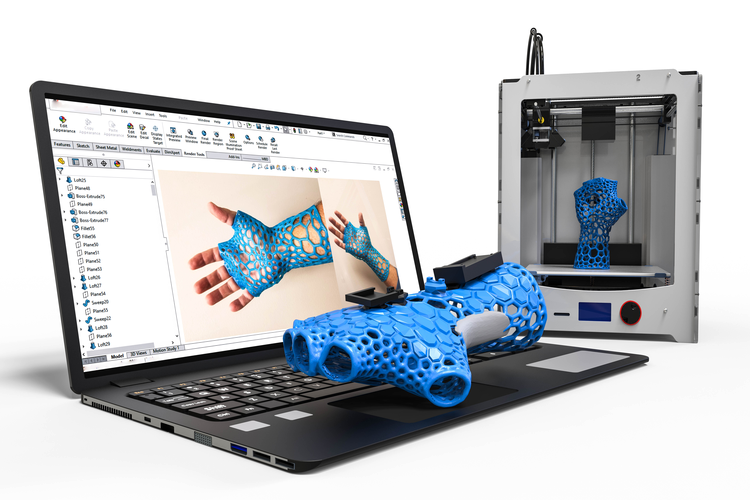 According to a recent report from 3D Hubs, a Dutch company specializing in online manufacturing services, U.S. businesses currently account for 45% of global online 3D printing demand. The report, "3D Printing Trends 2019," states that California alone represents nearly 10% of the global demand. Additional findings include:
More than 750,000 parts were 3D printed last year using the 3D Hubs platform, with 75% of online 3D-printing orders coming from companies that have fewer than 100 employees.
The automotive sector leads in the development of 3D printing toward full-scale production, with 75% of major automakers in the U.S. and Germany using 3D printing to mass-manufacture parts.
Prototyping remains the primary application of 3D printing.
Manufacturing of custom tooling is another major application.
The 3D-printing market is set to double in size every three years, with the annual growth forecasted by analysts varying between 18.2% and 27.2%, with the compounded annual growth rate averaging 23.5%.
From 2016 to 2017, venture capital funding increased by 86%, exceeding $300 million in startups related to 3D printing.
More than 60% of the global 3D-printing demand comes from engineers working in the development of industrial, electrical, and medical goods.
Aerospace and automotive engineers are less inclined to use online 3D-printing services, making up just 10% of the market. This is because they're more likely to have in-house 3D-printing capabilities.
Image Credit: Solcan Design / Shutterstock.com
Related