U.S.-China Tariffs on Hold as Countries Announce Temporary Truce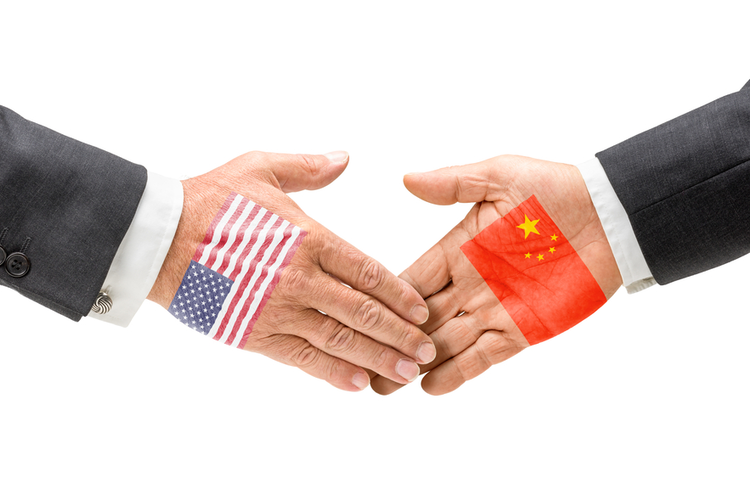 After months of escalation, the United States and China have officially reached a somewhat tepid agreement in the ongoing trade war.
On December 1, President Donald Trump sat down with China's President Xi Jinping over dinner at the Group of Twenty (G20) Summit in Buenos Aires, Argentina, and discussed the parameters of the truce.
Over the summer, the trade feud between China and the U.S. heated up as both countries matched one another in a series of retaliatory tariffs, some of which negatively impacted China, and others which damaged American companies and consumers.
Presidents Call Timeout on Trade War
As part of the negotiations, Trump agreed to postpone a series of increased tariff rates that were originally scheduled to take effect on January 1, 2019. These proposed tariffs would have impacted approximately $200 billion worth of Chinese products.
In exchange, President Xi promised that China would purchase more American products, specifically from the agricultural, industrial, and energy sectors.
The two presidents "agreed to immediately begin negotiations on structural changes with respect to forced technology transfer, intellectual property protection, non-tariff barriers, cyber intrusions and cyber theft, services and agriculture," according to a press statement released by the White House.
The White House also noted that "both parties agree that they will endeavor to have this transaction completed within the next 90 days. If at the end of this period of time, the parties are unable to reach an agreement, the 10% tariffs will be raised to 25%."
Despite Tension, Trump Tweets Optimism
Although this move has brought some relief to the situation, a rocky road still lies ahead. Trade negotiations rarely go smoothly, and the future tariff agreements are bound to be wrought with tension as Trump and Xi disagree on trade policy in several fundamental ways.
Most notably, Trump has been publicly critical of China's trade practices and has accused the country of committing cyber espionage and intellectual property theft. The Chinese government thoroughly rejects the accusation that the country's trade practices are unfair and contests that it too has been the victim of intellectual property theft.
In spite of this, Trump's mood has been effervescent in the days following the meeting.
"My meeting in Argentina with President Xi of China was an extraordinary one," he tweeted early on December 3. "Relations with China have taken a BIG leap forward! Very good things will happen. We are dealing from great strength, but China likewise has much to gain if and when a deal is completed."
Anticipated Impact on the Global Markets
Like Trump, the global market has reacted positively in the days following the G20 summit meeting; stocks surged around the world on Monday, including a 2% increase for the Dow Jones and several major indexes in Europe. Some stocks in Shanghai and Hong Kong spiked over 2.5%.
Still, it's too soon to tell if this is positive expansion will have long-term impact.
Investors are wary of being overly optimistic considering the stock market's inherent volatility. Furthermore, 90 days, as some experts such as Tai Hui, a chief market strategist at JPMorgan Asset Management, have pointed out, "isn't very long to resolve these differences."
The Future of U.S. and China Tariffs
According to the White House, the American agricultural community, which was hit particularly hard by the trade war, should expect to see some improvement over the next few months as China has promised to "start purchasing agricultural products from our farmers immediately."
On Monday, Trump tweeted that China had agreed to "reduce and remove" the current 40% tariff against American automobiles, eliciting a cautious sigh of relief from many U.S. manufacturers in the automotive industry. However, China has yet to comment on this announcement.
While this temporary truce between the U.S. and China will hopefully prove to be a step in the right direction, the trade challenges that plague both countries are unlikely to be solved easily or quickly.
Image Credit: Zerbor/Shutterstock.com
Related