Trade War Escalates as U.S. Raises Tariffs to 25%, China Declares Retaliatory Tariffs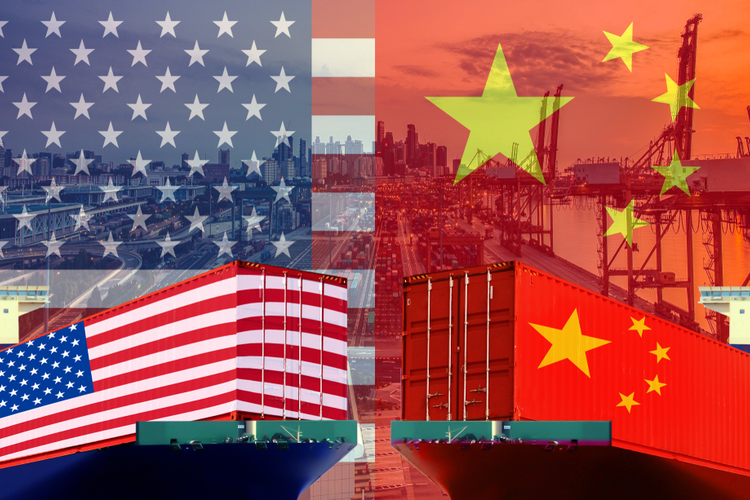 Just as the trade war between China and the U.S. seemed like it was nearing a resolution, tensions have once again escalated between the two nations. On May 10, tariffs on $200 billion worth of Chinese goods increased from 10% to 25%.
President Donald Trump, who has been consistently critical of China's trade practices and accused the country of cyber espionage, also noted that the administration is ready to introduce additional tariffs on $325 billion in Chinese goods.
On May 13, China made good on their promise to increase their own retaliatory tariffs on U.S. products; starting on June 1 at midnight, China will impose tariffs on approximately $60 billion worth of US products. Over 5,000 products will be affected, including grains, machinery, aircraft parts, wine, cotton, and more.
How Tariffs Impact Industry
While renegotiating trade terms with China will hopefully turn out to be a boon for the American economy, trade wars with escalating retaliatory tariffs put a strain on a wide range of manufacturing and industrial businesses.
Automotive
The U.S. automotive industry has been particularly impacted by the trade war, largely due to the labyrinthine automotive parts supply chain that runs through China. The increase in tariffs on these components makes vehicles more expensive to manufacture, a cost likely to be shouldered by consumers.
Agriculture
Considering China is one of the largest agricultural export markets for the U.S., the agricultural industry is also suffering. Last year, China implemented hefty taxes against a wide range of American agricultural products, including a 50% tariff on almonds and a 25% tariff on soybeans.
Electronics
Electronics manufacturers have also been severely impacted the tariffs. The tariffs imposed on Chinese electronic products include a wide variety of parts and components, such as microprocessors, computer fans, printed circuit boards (PCB), and more. China also assembles a significant portion of American electronics; however, fully assembled PCs and smartphones have been exempt.
Others
Furthermore, many industries that rely on imported aluminum and steel from China, such as the energy industry, are also being pinched by these tariffs. While some companies have been able to switch to domestic materials, many others are unable to adjust their supply chain.
Last summer, the U.S. Department of Commerce launched a program in which companies could apply for tariff exemptions – however, the process is lengthy and acceptance isn't guaranteed. As of March 18, 2019, out of the 45,328 tariff exclusion requests for steel, only 21,464 had been approved. For aluminum, 4,069 of the 6,017 exclusion requests had been approved.
Looking Ahead
As the saga of the U.S.-China tariff war continues, many within the industrial community are concerned about both the short- and long-term future. Although much of what will happen is beyond the industry's control, there are some measures that can help companies cope during this uncertain time, including:
Moving production to other countries
Identifying areas for reduced spending to offset increased tariff costs
Negotiating terms with partners in China to share tariff costs
However, these trade negotiations are far from over. Experts following the situation, such as global economist at The Economist Intelligence Unit Cailin Birch, predict that the US and China will come to some sort of agreement relatively soon.
President Trump is said to be planning to meet with Chinese President Xi Jinping at the upcoming G-20 summit in June.
Image Credit: Akarat Phasura / Shutterstock.com
Related