Trade Policies Clouding Manufacturing Decisions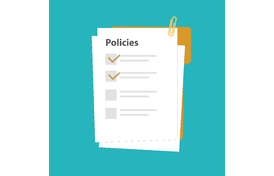 Consulting firm PwC recently unveiled their latest market research entitled: The New U.S. Trade Policy Era: What it Could Mean for U.S. Manufacturers. In it, the company highlights the latest regulative and government policy strategies and how they could impact the supply chains of U.S. manufacturers.
Some specific findings include:
As officials continue to debate the merits and restructuring of NAFTA, German Chancellor Angela Merkel recently visited Mexico as the EU looks to update their free trade agreement with the country. According to the report, since 1993 the U.S. has gone from a trade surplus with Mexico of $1.7 billion to a current deficit of $63.2 billion. However, it should be noted that exports have also increased by nearly six-fold during that time.
Policy changes could ask U.S. manufacturers to do more in accounting for the origins of their imported parts or goods, with potential increases in tariffs on such product potentially leading manufacturers to at least consider alternative sources. PwC offered this example for the automotive industry: Parts and engines accounted for $200 billion, or 29 percent, of the U.S. trade deficit in goods in 2016. Under NAFTA's rules of origin, tariffs are lifted for the auto industry so long as at least 62.5 percent of the value of autos, light trucks, engines and transmissions originates in one or more of the three NAFTA countries. Raising rules-of-origin levels (in a possible bid to limit parts from non-NAFTA nations such as China, Korea or Germany) could complicate global sourcing that may have been in effect since NAFTA's origins in 1994.
If sourcing issues become more complicated and new suppliers have to be found, PwC foresees the potential for more manufacturers to shift supplier networks closer to production and the end customer. This would impact a large number of mid-sized and small suppliers and contract manufacturers. This could even lead some companies to investigate mergers, acquisitions and divestitures in meeting both regulatory and financial goals.
The overall goal of potential policy changes is to get American companies to explore U.S. sourcing options throughout their supply chain, or at least consider importing from countries with less of a trade imbalance. The primary targets of potential tariffs, according to the report, will be low-margin and commodity products from countries like Mexico and China.
Related