Top 5 Waste Management Services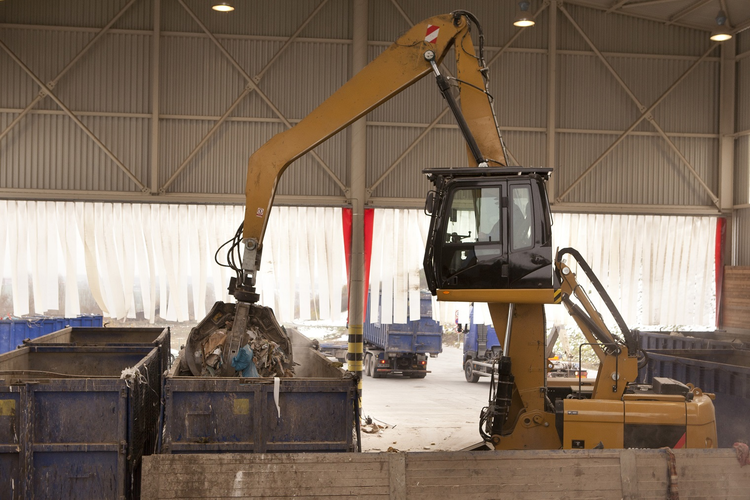 Every industry, business, and public service in the world utilizes waste management services. It can be a costly and complicated process, particularly if you choose the wrong type of system for your needs. By understanding proper waste disposal, you'll prepare your organization for a vital aspect of its daily operation.
The five most common types of waste management systems are fuel blending, incineration, wastewater services, recycling, and tank services. Below are a few of their benefits and details on how they serve various industries and applications.
Fuel Blending
This is an environmentally conscious and financially responsible waste management choice. Fuel blending combines streams of organic waste into an alternative fuel source. It is a viable option whether you are dealing with solvent-based liquids, solids, or sludge.
Fuel blending greatly reduces the expenditure of natural resources by replacing harmful fossil fuels, benefiting both the user and the environment. It is also a lower cost alternative to incineration and other waste management systems and reduces user liability in certain applications, such as kilns utilized in manufacturing cement by being thermally destroyed in the kiln itself.
Industries best served by fuel blending as a waste management solution include airbag, PCB and consumer product disposal, medical waste management and destruction, and large-scale waste removal and disposal projects.
Incineration
Incineration is the process of destroying various types of waste and waste products with high temperatures in an enclosed device, such as a kiln or incinerator. Advanced thermal systems are capable of destroying up to 99.9999% of all hazardous components.
Industrial facilities, as well as municipalities, heavily utilize waste incineration for disposal purposes. There are certain types of waste such as explosives and radioactive material that cannot be disposed of through incineration.
Wastewater Services
Wastewater is contaminated water produced by sewage systems and other liquid waste-producing operations. Wastewater is chemically treated to separate harmful oils and remove as many solids as possible. What remains after this process is referred to as "effluent."
Methods of disposing treated wastewater effluent include discharging it into surface and subsurface waters and utilizing it in land applications that rejuvenate or otherwise aid the natural environment.
Recycling
Recycling is a method of reusing waste by converting it into new products and materials. It is an environmentally conscious alternative to the damaging greenhouse gas emissions produced by other waste management solutions like incineration.
Many industries utilize recycling to some degree, particularly those that deal heavily with commonly recycled materials, including metal, paper, plastics, and glass.
Tank Services
Tank services aid in the management of waste collection tanks. These services include removing the hazardous liquids and solids contained in the tanks and maintaining and cleaning the structures. There are many federal, state, and local regulations that govern the compliance of waste management tanks and require businesses operating them to sustain a consistent and high level of tank cleaning and removal.
Know Your Options
If your business requires specific waste management solutions, there are multiple options to choose from. Knowing the best one for your needs will keep your operations running efficiently.
Resources
Image Credit: Stastny_Pavel / Shutterstock.com
Related