Thomas Hosting 'Together for Industry' Events in CT and MA
Welcome to Thomas Insights — every day, we publish the latest news and analysis to keep our readers up to date on what's happening in industry. Sign up here to get the day's top stories delivered straight to your inbox.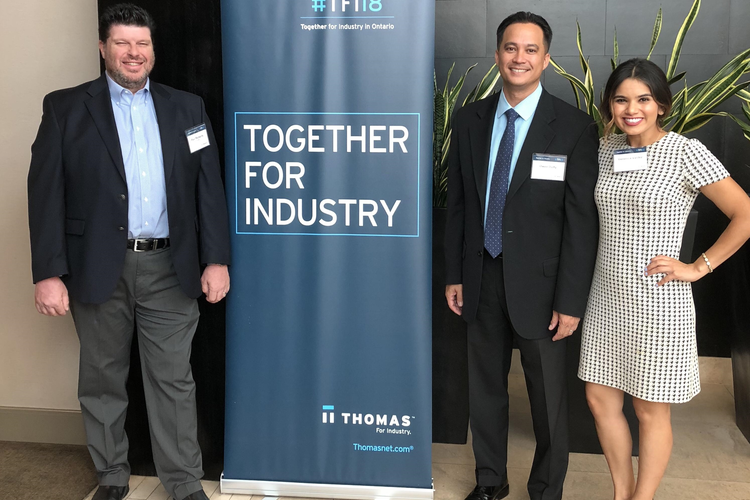 In the coming weeks, two Thomas Together for Industry events will be held in the Northeast — one in Hartford, Connecticut, on Wednesday, October 10, and one in Marlborough, Massachusetts, on Thursday, October 11.
Highlighting both national and regional 2018 sourcing trends from Thomasnet.com, the events will delve into recent research findings on the industrial buying process and purchasing professionals' shifting roles.
What to Expect
Thomas for Industry attendees will learn about the many ways today's multigenerational workforce is changing the face of industry with a focus on the impact of millennials — who now make up 40% of Thomas' buyer network. With about 73% of 20- to 35-year-olds involved in company purchasing processes, understanding how to reach these buyers is essential. Thomas for Industry will showcase smart marketing strategies for attracting and engaging this demographic.
In addition to this generational focus, the two upcoming events will highlight various ways to identify, attract, and engage the right type of buyers for your specific business needs. Thomas' research findings will illuminate proven marketing tactics and campaign strategies, offering an insider's view of sourcing professionals' daily processes, challenges, and habits. In short, attendees will be exploring how to sell based on the way buyers buy, learning how to gain important opportunity intelligence for marketing efforts.
Aside from offering a unique opportunity to learn about important industrial marketing trends and techniques — all backed up by concrete data — these Thomas for Industry events will also allow attendees to connect with local industry professionals, business owners, and decision-makers.
Register Today
Interested in attending one of these exciting Northeast events? Registration is open now.
To sign up for the Thomas for Industry event in Hartford, Connecticut, taking place Wednesday, October 10, at the Hartford Marriott Downtown, complete the registration form here.
To sign up for the Thomas for Industry event in Marlborough, Massachusetts, taking place Thursday, October 11, at the Best Western Royal Plaza Hotel & Trade Center, complete the registration form here.
Related