The Worker Shortage in the Welding and Utility Industries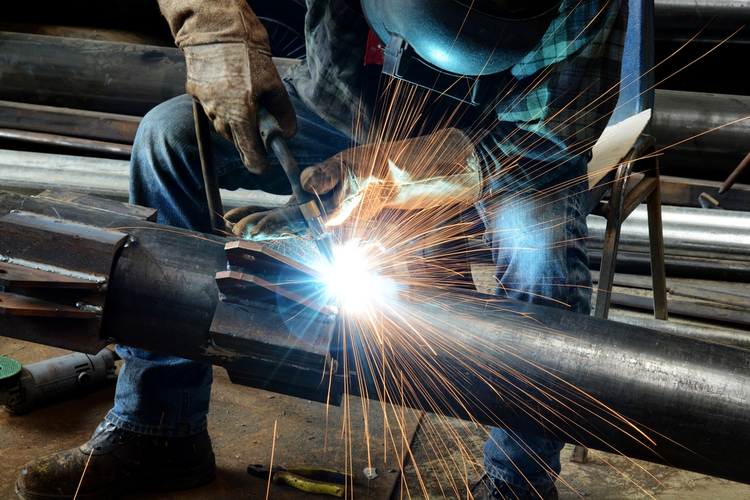 The welding and utility industries are currently in the throes of a severe worker shortage. The jobs offered in these industries may not be glamorous, but they provide good wages, benefits, and job security. Unfortunately, most U.S. students are still taught at an early age to pursue jobs that require four-year degrees, and are generally not encouraged to explore skilled trades. But the negative impact of the skilled worker shortage may just illuminate the importance of providing students with a range of career and learning opportunities, rather than pigeonholing young people into conventional routes.
Both the welding and utility industries have failed to actively attract prospective job candidates. This is in part due to the strong emphasis placed on the educational model centered on four core subjects, as well as the ever-present stigma that students who attend trade schools (or enroll in skilled trades courses in high school) are not intelligent or well-behaved enough to withstand the rigors of traditional schooling. Year after year, skilled trades courses have managed to slip out of the standard curricula, and many trade schools have completely closed down. Currently, the average age of a worker in either of these two industries is 55 and above, and with many workers soon to retire, these sectors stand to face a shortage of more than 300,000 workers in less than a decade.
The welding and utility industries are attempting to rectify the issue by creating and promoting a variety of education and mentorship opportunities, and also embracing industrial automation. The American Welding Society's SENSE (Schools Excelling through National Standards Education), for instance, is an accredited program that helps schools train prospective welders. The federal government has also stepped in to address the problem, issuing legislation with special provisions for students attending trade schools. This includes the Workforce Innovation and Opportunity Act (WIOA), the Every Student Succeeds Act (ESSA), and the Strengthening Career and Technical Education for the 21st Century Act.
Welding and utility industry jobs must be viewed as viable alternatives to the standard education and career path. The typical office environment is certainly not for everyone, and both industries must learn how to capitalize on this. And, of course, it never hurts to remind students how much money they can save by opting out of the four-year degree path and taking another exciting route.
Resources:
Image Credit: senlektomyum/Shutterstock.com
Related