The USPS Wants a Self-Driving Mail Truck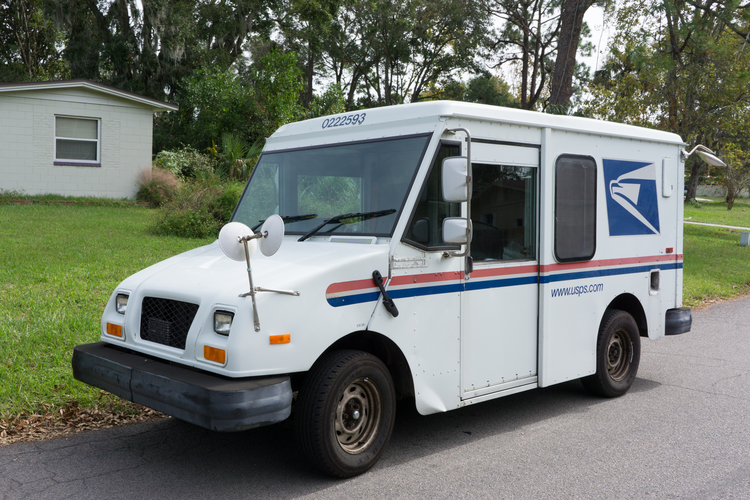 According to a recent report from the Office of the Inspector General, the U.S. Postal Service utilized a fleet of 228,000 vehicles that cost about $67 million to repair and maintain last year. It also realized a $5.6 billion revenue shortfall, meaning it's looking at ways to streamline operations and cut costs.
One such option could be to improve delivery by making it easier for carriers to sort mail in their vehicle, and eliminate some of the constant stopping and starting of the mail truck while on the route. These are some of the reasons the USPS is championing a seven-year plan for getting autonomous mail delivery vehicles on the road.
The agency recently partnered with the University of Michigan to build an Autonomous Rural Delivery Vehicle, which it wants to launch on 28,000 rural routes. The vehicle would probably be more semi-autonomous, with the carrier ready to take control, especially when navigating busy intersections or in areas with more pedestrians.
If everything goes to plan, UM researchers will deliver their first prototype in December, with ten pilot vehicles hitting rural routes in 2019. From there, these vehicles will ramp-up over the course of the following three to five years. After that, the USPS could envision vehicles that are fully driverless – meaning they're entirely devoid of steering wheels or pedals.
While the agency is pledging that autonomous vehicles won't lead to workforce reductions, it hasn't said anything about lowering headcount as workers retire. A considerable portion of that operating deficit stems from a health care program for 310,000 USPS workers where the cost of their health care is entirely paid for before they retire.
Also driving this desire to go driverless could be recent announcements from FedEx, UPS, DHL, and, of course, Amazon regarding the use of driverless vehicles and drones in reducing delivery times.
Related