The Top Five Packaging Innovations of 2017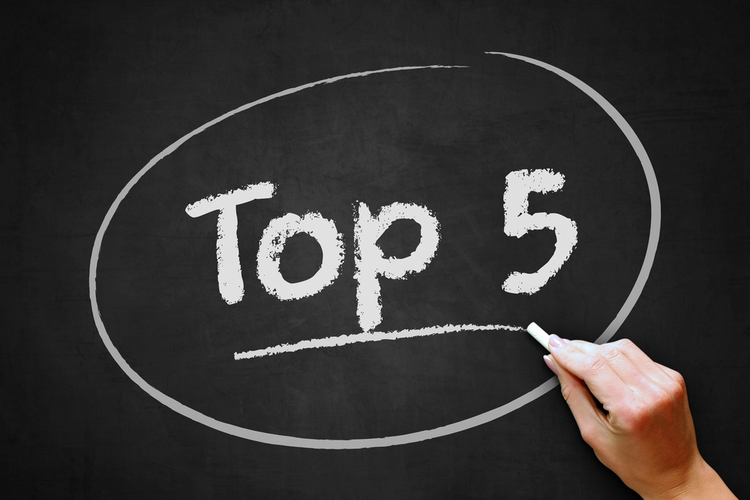 The world of packaging is continually evolving to keep up with shifting consumer demands and changing regulations, with innovations and trends cropping up regularly. This past year saw a wide range of new packaging developments and trends as various new technologies and advancements emerged across all types of packaging sectors.
Below are five of the most exciting trends to emerge from 2017 and what to expect moving forward.
Top Packaging Trends of 2017
1. The Rise of Collaborative Robots
Collaborative robots, or cobots, are becoming increasingly popular in packaging processes and operations. Outfitted with safety-focused sensors to prevent accidents and allow for reliability even in very fast processes and heavy packaging applications, today's robots offer great versatility without the high price tag.
These machines offer great flexibility as well, allowing for easy customization of loads without sacrificing speed. They also ensure optimal accuracy, a huge advantage in pick-and-place scenarios. And since robotic packaging machines offer unmatched consistency, overall product quality can be enhanced while shortening turnaround times.
2. Environmentally Friendly Options
As consumers demand greener, more eco-friendly products, and product packaging, many manufacturers are seeking ways to cut down on waste and minimize their overall environmental footprint. In fact, studies have shown that the majority of global online consumers are willing to pay more for products encased in eco-friendly, sustainable packaging. Recyclable, reusable, biodegradable, and even compostable packages are becoming increasingly popular. Many manufacturers are also creating streamlined, simplifier packaging solutions that use less material and resources.
3. Portable Solutions for On-the-Go Consumers
As consumers come to expect speed and convenience in all aspects of their lives — whether browsing the internet or placing an order online — portability in packaging has become imperative. For food products, in particular, customers are increasingly seeking easy-to-transport, healthy items that allow for easy snacking on the run. Packages that keep healthy snacks fresh and flavorful have seen an uptick in popularity, and various types of snack boxes and meal containers have cropped up to allow for quick, well-balanced meals even during the most hectic days.
4. Safety-Focused Initiatives
As traceability technologies advance, packaging solutions are keeping pace, allowing manufacturers to meet stricter regulatory requirements and quickly and efficiently address issues such as product recalls. Code scanning systems, for instance, can now be used to assign packages a unique quick response (QR) code; during manufacturing and distribution processes, all relevant product information is stored in a database that can be accessed by companies, retailers, or consumers. This advance helps ensure optimal safety and accountability, meeting increasing consumer demand for product-origin information while also protecting against counterfeiting.
5. Microwave-Assisted Thermal Sterilization (MATS)
In the food-packaging sphere, microwave-assisted thermal sterilization techniques (MATS) are proving to be highly effective in ensuring optimal product quality and safety. This emerging thermal processing technology minimizes the time-temperature requirements for eradicating microorganisms, allowing food companies to put out more flavorful, healthier foods — plus cleaner and clearer labels, an issue of rising importance for many consumers.
In fact, Amazon has begun investing in MATS to streamline their refrigerated and frozen food e-commerce efforts. MATS involve the immersion of packaged foods in pressurized hot water; the products are directly heated by 915 MHz frequency microwaves. This process takes only 10 to 15 minutes, whereas retort takes about an hour. This exciting new technology has the potential to allow for cleaner packaging design, reduced barrier materials, and a wider range of material options.
Packaging Trends to Watch for in 2018
As the world of packaging continues to evolve, manufacturers should be on the lookout for a few key trends sure to continue gaining traction in 2018.
Flexible stand-up pouches, for instance, are growing in popularity, offering easy portability and versatility from a huge range of products, from beverages and dairy products to pet food. These pouches can be completely emptied, cutting down on product waste and keeping in line with growing consumer concerns over sustainability. Similarly, packages, in general, are becoming increasingly smaller as consumers demand on-the-go, lightweight solutions for snacks and quick meals. Not only are these smaller solutions more portable, but they're also more cost-efficient for both the consumer and the manufacturer.
Other key trends include gel ice packs — frequently used in meal kit home delivery services such as HelloFresh and Blue Apron — as well as simplified, streamlined packaging options that cut down on manufacturing processes and allow for cleaner designs. Staying abreast of these trends and other advancements is critical in today's continually evolving consumer landscape.
Looking Ahead
As packaging techniques and materials continue to evolve based on consumer needs, regulatory guidelines, and emerging technologies, manufacturers across the world will be shifting their offerings to meet new demands and keep up with new trends. To ensure you stay ahead of the curve, it's critical to partner with a packaging provider who is attuned to these exciting changes and can offer top-quality solutions tailored to your exact needs.
Resources:
Related