The State of Contract Manufacturing in 2019 [Interview]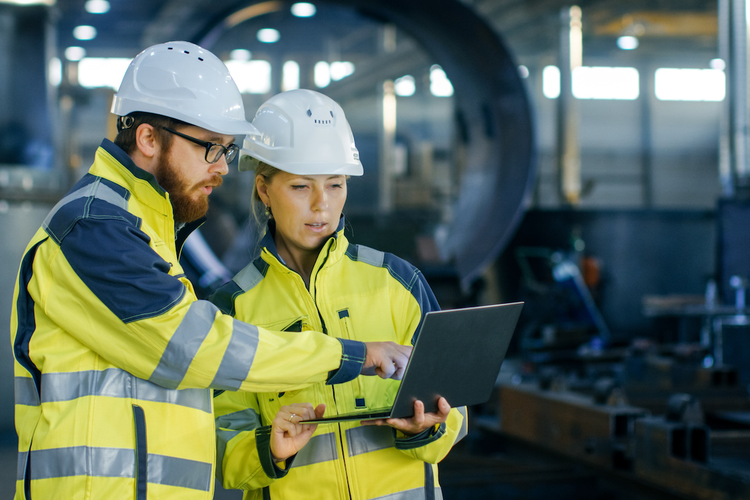 We recently sat down with Bruce Wendt, vice president of operations at Green Bay, Wisconsin-based Wisconsin Plastics, Inc. (WPI). He discussed the pressures of being a contract manufacturer, why new technologies like additive manufacturing are helping the company accelerate product development, and how WPI addresses rising material costs.
Jeff Reinke: What have been some of the biggest changes in working as a contract manufacturer over the last five years?
Bruce Wendt: Competitive pressure on a global basis has continued to increase, including a rise in new competition from Mexico, which is becoming a major player in plastics injection molding. The more manufacturers vying for the same business reduces prices and creates challenges for American manufacturers to compete with manufacturers from countries with depressed workforce wages.
JR: What do you feel those in the industrial sector should look for when selecting a contract manufacturing partner?
BW: Consistent quality and the ability to meet and exceed expectations are key elements the industrial sector is seeking when selecting a contract manufacturing partner. These criteria are vital, as contract manufacturers are often sourcing most, if not all, of the subcomponents (e.g., stamping, PCBs, wiring harnesses, injection molding, fasteners, assembly, etc). In the case of stamping and injection molding, significant investments can be made in the necessary manufacturing tooling and automation. The industrial sector must trust that the contracted partner can perform at the level promised, particularly in today's collaborative environment.
JR: Could you talk about the challenges that raw material price increases can have on your business?
BW: Price increases on raw materials can have a significant impact throughout the production chain and typically result in a higher cost for the end user. We work to minimize the impacts of price increases by having long-term, built-in protections against raw material pricing fluctuations from our suppliers. Conversely, we lock in prices (typically 60 days at a minimum) with our original equipment manufacturers (OEMs), creating budget security for them.
JR: Have any of the recent trade and tariff regulations put in place by the Trump administration impacted your business?
BW: The tariffs have increased the cost of some raw materials, which are included in the pricing to manufacturing products for our clients. The increases haven't slowed production demands from our larger OEMs as this cost is passed through to the end user. In some cases, newer programs that were released and funded prior to the tariffs are now going back to find additional funds to cover the increase in production costs. This hasn't had a significant impact on WPI, but we are seeing programs take longer to implement and new entrepreneurs re-evaluate how they will fund production.
JR: Are there any specific certifications, methodologies, or technological investments that have played a key role in landing new business or retaining current customers?
BW: It's vital in today's competitive marketplace to provide superior service and quality products to our customers. To meet the goal, lean manufacturing and the 80/20 rule are built into the core of our culture as we seek continuous improvements to maintain a competitive edge. Our current — as well as future — customers all need a supplier that can methodically and systemically review, evaluate, and reduce manufacturing costs. These are just two of the elements in retaining and creating new customers.
It's also imperative to achieve industry certifications that create opportunities for new business in a variety of industries. WPI has achieved and maintained certifications in quality management systems (ISO 9001:2008), medical (ISO 13485:2003), and automotive (IATF-16949:2016), and is ITAR compliant. We're in the process of achieving ISO 14000 by the end of the year. These important certifications are necessary for our current and future work in a variety of market segments.
JR: What do you think the role of 3D printing and additive manufacturing will become over the next couple of years? Will it be different for CMOs vs. traditional manufacturers?
BW: I see the role of 3D printing as an integral tool to accelerate not only new product development, but preliminary, low-production requirements of new programs. As suppliers, we are always exposed to the quoting process, where estimated annual units (EAUs) are always geared for peak production years, yet that first year is often ramp-up kinds of quantities. I see additive manufacturing bridging further into that program launch cycle.
JR: If you could give the U.S. manufacturing sector one thing, what would it be?
BW: A pool of semi-skilled workers to perform direct labor tasks. WPI is streamlining operations with the need for less and less direct labor; however, direct labor is still a major component of custom manufacturing and there are simply not enough workers to staff the demands. Our hard-earned gains from lean manufacturing, which would typically have positive impacts to the bottom line, tend to get swallowed up, as these savings now fund labor inflation — a result of a very tight labor market.
Image credit: Gorodenkoff / Shutterstock.com
Related