The Rise of MRO Vending Machines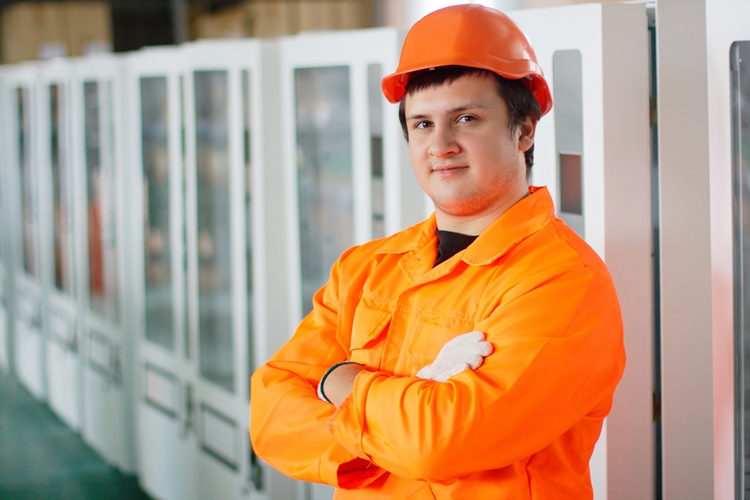 With the skilled labor shortage affecting many industries across the United States, companies are increasingly seeking more effective, efficient ways of maintaining productivity without sacrificing profits. Meanwhile, technology is advancing rapidly, with the Internet of Things (IoT) allowing for continual interaction and feedback between various devices and equipment. At the intersection of these trends, the vending machine has been innovated and reimagined, serving as an important tool in the automation of the workplace.
No longer relegated to the domain of snacks and sodas, vending machines are now serving various roles on factory floors. Often used for maintenance, repair, and operations (MRO) applications, these contraptions function as an inventory manager, supervisor, and accountant all in one. Often composed of many drawers, these vending machines require employee ID cards or fingerprints for user access rather than ruffled dollar bills. Once access is approved, the machine gets to work gathering the supplies for easy distribution. Supplies may include personal protective equipment (PPE) and various tools and fittings.
Key Features of MRO Vending Machines
These vending machines offer far more sophisticated features than the machines found in airports and lonely breakrooms. If a worker does not have clearance for a certain product, the machine will not provide it. The software built into these machines also allows for quick, easy kitting when employees require a package of parts to complete a job.
The software carries out data collection as well, which takes place the entire time the machine is in use, allowing for highly efficient, accurate inventory tracking. For example, if a manager is looking to pull an inventory report, they can isolate the data based on a specific department or individual employee. Plus, these machines can keep track of inventory quantities, sending alerts whenever an item runs low or is not being used; not only does this ensure parts and supplies are always available when needed, it also cuts down on the time and costs associated with expedited orders and last-minute restocking.
MRO vending machines present a range of opportunities for companies of all kinds. Serving as a one-stop shop for all material, supply, and part needs, these machines save valuable time in the workplace by eliminating the need for workers to manually search for items. And thanks to the constant tracking capabilities, there is no risk of running out of critical tools — a common issue that can easily cause a devastating ripple effect, delaying production and hurting profits. The machines also ensure better accountability, as they not only track inventory but also require the ID or fingerprint of the person taking out an item. Reports can then be generated from this information, allowing supervisors to identify wasteful use.
Cost Savings Opportunities
Perhaps most importantly, the software in these MRO vending machines allows return on investment (ROI) to be realized in real time. According to Nick Ellery, operations manager at Ellery Manufacturing, the company saw overall savings of about 25% since implementing a vending machine system. Ellery's system stores more than 500 items.
As reports of cost savings and improved productivity abound, more and more businesses are making use of these versatile machines. According to a recent study by Peerless Research Group, about 24% of companies in the MRO space are using them, and an additional 38% are planning for implementation within the next two years.
This reflects a growing trend in the retail space as well, known as "unattended cashless retail." With companies like Best Buy and McDonald's taking notice of the many advantages offered by automation, vending machines are expected to grow into a $34 billion industry by 2023. With these kinds of machines, customers can quickly pick the items they're looking to purchase and pick them up from the counter or cashier area when the order is ready.
Whether dealing with burgers or bolt cutters, the vending machine has made great strides from its traditional snack-and-soda beginnings, and is quickly becoming one of industry's most useful tools.
Image credit: Ross Petukhov / Shutterstock.com
Related