Rise of 4PL for Supply Chain Management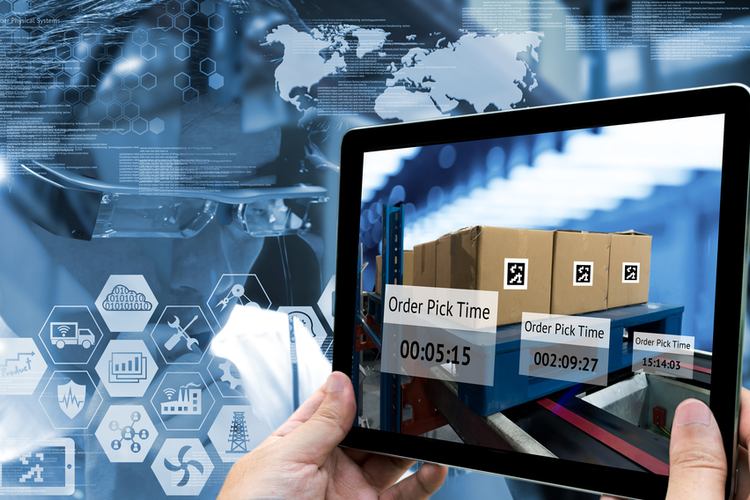 As the global marketplace expands, logistical challenges are becoming increasingly complex. Successful supply chain management is contingent upon many moving parts, which must work together seamlessly — something easier said than done. Many of these moving parts can be affected at any time by unforeseeable circumstances such as geopolitical tensions, natural disasters and environmental issues, regulation and compliance fluctuations, and tariff-related complications.
On top of this, supply chains are often labyrinthine and fragmented, resulting in a lack of communication and transparency among involved parties. Furthermore, the current supply-and-demand paradigm has brought about an Amazon Prime culture, in which customers expect to very quickly receive any product they desire. Even a small delay or inventory shortage can have significant consequences for a company's bottom line.
Successfully managing a supply chain is no easy feat, and many companies simply don't have the resources, personnel, or computing infrastructure to efficiently handle all of the details involved. Monitoring all stages in a product's logistical journey often requires a dedicated partner — one specialized in handling the intricacies of supply chain management. To meet this need, many companies turn to third-party logistics providers, commonly referred to simply as 3PLs.
Traditionally, companies outsource one or more of their procurement and logistics processes to external 3PL partners, who utilize their own fleets, facilities, and equipment to handle standard logistics procedures such as warehousing, shipping, packing, e-commerce fulfillment, and distribution. More advanced providers will also provide value-added services such as security and tracing.
While this type of business partnership has been the prevailing model, increased complexities and fragmentation in the supply chain are creating the need for a more lightweight, flexible, and streamlined system that is better able to synchronize all of the moving parts. That's where fourth-party logistics, or 4PL, come into play.
Logistical Evolution: What Is 4PL?
The concept of 4PL isn't actually all that new; it was originally trademarked and defined by logistics consulting firm Accenture in 1996, which characterized 4PL as "a supply chain integrator that assembles and manages the resources, capabilities, and technology of its own organization with those of complementary service providers to deliver a comprehensive supply chain solution." However, it wasn't until recently, with the emergence of Industry 4.0, that the 4PL model started to become more mainstream.
Since its original inception, the definition of 4PL has been debated among supply chain and logistics experts, but most definitions center on the combination of technology usage, strategic integration, various logistics operations, the absence of physical assets (e.g., warehousing space and trucking fleets), and extensive relationships with outside logistics service providers.
The Great Unifier: How 4PL Brings Harmony to a Discordant System
Also known as supply-chain-as-a-service (SCaaS), a 4PL provider essentially integrates itself with a company and acts as that company's logistics department, taking a hands-on approach to everything from order management to warehousing to compliance regulations to supplier management. Instead of providing the logistics services themselves, a 4PL partner will manage every link in the supply chain by outsourcing all logistics services to other parties.
Thanks to their distinct specialization, sophisticated resources, and valuable connections, 4PL providers are flexible enough to offer a customized suite of full-service solutions that are uniquely beneficial to an individual company. These partners can create multi-tiered plans that can be adapted to various scenarios, offering companies a wider range of business and logistical options.
Singularly focused on handling both day-to-day and overall master-plan logistics, 4PL can help minimize costs by constantly assessing situations and finding the best solutions for the lowest price. Not only does this add value through cost savings, it also frees up businesses to focus on higher-value projects.
4PL and Industry 4.0
Industry 4.0, which has brought about a digital overhaul of the manufacturing industry, has paved the way for 4PL. By leveraging the power of sophisticated digital technologies and streamlining supply chain processes, 4PL can offer companies a serious competitive edge.
For example, 4PL partners can utilize Big Data to cull keen business insights. By following the trail of digital footprints provided by Big Data, organizing the information into sensible, actionable systems, and using precision analytical processes, 4PL providers can rapidly identify and mitigate potential supply chain risks.
By making use of digital technologies such as advanced software, Big Data, and cloud computing, 4PL providers are able to maintain visibility throughout every link in the supply chain and open the lines of communication between companies, facilities, carriers, employees, and other partners — thereby improving visibility, transparency, operations, and productivity.
As more advanced technologies such as the Internet of Things (IoT), automation, robotics, and sensors become more prevalent in the manufacturing industry, the need for a centralized 4PL system will likely become more acute.
The Takeaway
The explosion of digital advancement precipitated by Industry 4.0, combined with an increasingly complex supply chain, has created the need for a more holistic approach to logistics. Today more than ever, businesses need solutions that offer end-to-end visibility and accountability. Because all of the complex details are handled by one entity, 4PL providers are able to achieve this — greatly simplifying the process and acting as a centralized point for operation management and communications.
Resources:
Related