The New Old-Fashioned Way: 2018 Holiday Retail Trends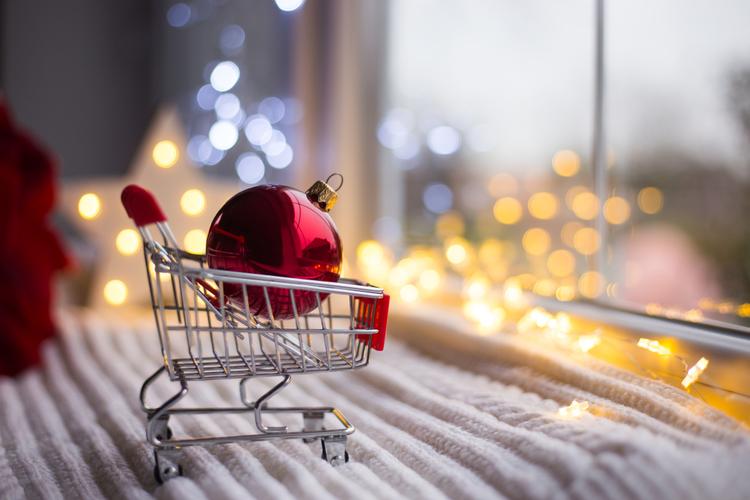 In the past, holiday shopping meant hauling yourself to crowded malls and department stores only to be greeted with bad weather, long lines, packed parking lots, and a steady stream of overplayed Christmas music. But through the likes of Amazon, eBay, and other major retailers providing a highly convenient, one-stop online shopping experience, consumers are now more likely to shop from the comfort of their own homes.
Although consumers are spending more time shopping online than ever before, there's a growing demand for physical retail experiences this holiday season — some of which echo an old-school approach.
The Dull Side of E-Commerce
Prior to the advent of online shopping, consumers interacted with products and navigated the buying process in a very different way, mostly because they had a limited window in which they could research, browse, and purchase goods. While these limitations were often considered an annoyance, they also affected how people felt about the items they purchased.
Now, people can shop whenever and wherever they want as long as they have an internet-connected device. Online shopping has undoubtedly made things easier, faster, and more convenient for customers, but it also lacks the emotional element inherent in the traditional shopping experience.
The old process forced consumers to shop with a level of intention that online shopping doesn't require, and this has transformed the purchasing experience into a habitual activity. As a result, many American consumers have amassed more products than they really need or feel emotionally connected to, and holiday shopping can still feel exhausting despite the convenience offered by e-commerce.
The Experience Economy
Today's consumers are finding value in various aspects of shopping — not just the product alone. While most shoppers probably don't miss some of the more unpleasant aspects of physical retail, they do seek interaction, engagement, and personalized experiences.
In order to cater to this demand, some retailers are starting to offer a wide range of "experiences" designed to attract customers by connecting with them on a personal level and creating an emotional memory, which imbues both the product and the purchasing process with a greater sense of value. And the winter holiday season provides these retailers with a perfect opportunity to do so.
Brick-and-mortar stores actually have the advantage over online stores when it comes to creating a retail experience because, unlike online stores, they have a physical space in which to create engaging events for customers. This holiday season, retailers are experimenting with a wide variety of activities, including Santa meet-and-greets, tree lightings, cookie decorating, and toy-testing playdates.
Some retailers are also taking advantage of the pop-up store trend. In our increasingly fast-paced, blink-and-you'll-miss-it world, temporary pop-up stores and marketplaces have spiked in popularity. Their ephemeral nature makes them feel special, and they're often designed to create an ambient atmosphere that encourages lingering.
Christmas in New York
While Christmas is a special time across the entire country, with towns big and small creating their own unique shopping experiences, there are few places that can compete with New York City's iconic array of holiday shopping extravaganzas.
For example, while Macy's flagship store in Herald Square is as impressively stocked as it is large, one of its biggest holiday attractions is the famed holiday window decorations. Since 1874, the department store has attracted customers and lookie-loos alike who come to admire the extravagant Christmas displays. And Macy's isn't the only store taking part in this tradition: Lord and Taylor, Bergdorf Goodman, and many other department stores in New York go above and beyond to decorate store windows for Christmas, competing with each other to see which companies can create the most dazzling displays.
New York is also well known for its many pop-up holiday markets. Some, like the Union Square Holiday Market, are large open-air marketplaces, featuring over 100 vendors, while others, like the Grand Central Holiday Fair, are smaller and held indoors. A few offer additional experiences aside from shopping; Bryant Park's Winter Village, for instance, features an ice skating rink that's free for anyone with a pair of ice skates.
The Holiday Takeaway
While it's true that e-commerce has irrevocably changed the way people shop, both during the holidays and year-round, brick-and-mortar retailers can still retain a strong position in the market by offering customers the luxury of experience, rather than just a purchase. By connecting with customers emotionally, physical stores have the chance to gain an advantage over their digital counterparts.
Image Credit: Oleksandra Mykhailutsa / Shutterstock.com
Related