The Importance of Properly Maintaining Aboveground Storage Tanks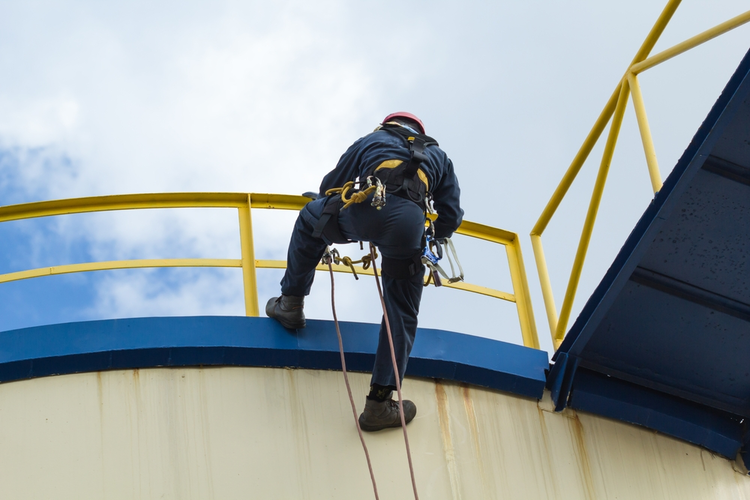 Storage tanks play a crucial role in modern industry. Chemicals, petroleum, natural gas, water, and all types of fuel, from big-rig diesel to jet fuel, are transported and stored in secure, high-performance tanks to ensure optimal safety and efficiency. These containers and systems can be designed to suit a wide range of settings and facility needs, with custom builds, setups, and unique treatments and coatings available to withstand corrosive and hazardous materials.
Aboveground storage tanks, or ASTs, are specifically built for secure storage above ground level. This particular style of tank is highly versatile and adaptable, and is very popular for on-site factory storage and industrial operations.
To ensure optimal AST performance, it's critical to implement a strict maintenance routine and conduct daily monitoring of the tank, its contents, and its surrounding environment.
Assessing the Risk: Careful Handling of Dangerous Contents
ASTs are often used to store hazardous, flammable, or toxic contents. Poor maintenance can lead to contamination of the tank's contents and loss of resources, not to mention leakage that can be disastrous for workers, facility operations, and local surroundings.
A neglected or poorly maintained AST may result in:
Contaminated fuel and resulting equipment damage
Area pollution, including contaminated soil and drinking water
Damage to fish, wildlife, and marine environments
Tank explosions with resulting injury and property damage
Large-scale fires
AST cleaning crews must have appropriate training, TWIC certification, and all necessary insurance and work permits before beginning a job. These professionals must abide by OSHA's lockout/tagout rules, be able to isolate all necessary valves and piping, and have appropriate ventilation in place to ensure worker safety.
Best Practices: Responsible AST Maintenance
In addition to hiring professional cleaning services, it's essential to follow a routine maintenance procedure and have key precautions in place for day-to-day servicing. Offering a critical advantage over underground systems, aboveground tanks are visible to the naked eye, allowing for straightforward monitoring and safety practices.
In managing the health of your AST, keep in mind the following key factors:
Labeling — Clear demarcation of piping, valves, and tank contents is about more than just complying with industry standards; it's critical to ensuring optimal safety. Clear, regulated labeling allows for easy, quick dispensing without the risk of product waste, mismatched refilling, or danger to employees.
Clean, secure setup — ASTs must allow for easy, quick access to ensure efficient operations. Systems should be kept free of puddling, debris, rainwater, spills, waste, empty containers, and any kind of disruptive materials that may get in the way of work — or worse, in the way of emergency cleanup.
Daily, weekly, and monthly monitoring — Tracking contents and monitoring systems on a regular basis allows for simple material management and easy compliance with industry regulations. Regular monitoring also allows users to immediately detect any kind of contamination, long before major issues arise.
Routine inspection requirements — In addition to regular professional cleanings and inspections, best practices also include routine in-house inspection procedures for monitoring tank performance. Electronic monitoring systems, as well as standard in-person checklists, can make all the difference in detecting spills and ensuring proper air circulation.
Emergency action planning — Even when users adhere to thorough maintenance programs, systems sometimes fail. Having an up-to-date, fully prepared emergency plan ensures that hazardous substances and tanks can be handled safely in the event of an accident.
Working With Aboveground Storage Tanks
Versatile and reliable, aboveground storage tanks are used in a wide range of applications for streamlined material storage and delivery, allowing for the safest possible on-site refueling operations and most secure holding of dangerous substances.
Whether you're dealing with petroleum tanks or water storage, it's essential to conduct regular cleaning and maintenance procedures to ensure efficient operations, long tank life, and optimal worker safety.
Resources:
Related