The Growing Importance of the Anadarko Region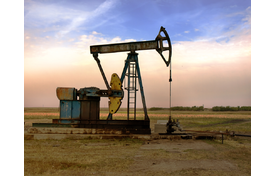 While the focus of Hurricane Harvey has, and should remain, on the struggles of those caught in the storm's path, it will also significantly impact the plethora of oil refining operations based in Houston. And as these facilities deal with shutdowns and yet unknown levels of damage, other oil production sites could be counted on to help supplement any resulting shortages.
One of these areas could be the Anadarko Region. According to the Energy Information Administration, this area, which covers western Oklahoma and the northeastern corner of the Texas panhandle, accounted for 437,000 barrels per day (b/d) of oil production and 4.9 billion cubic feet per day (Bcf/d) of natural gas in July. Production in the region has increased throughout 2017, and it currently accounts for 13 percent of the country's new wells.
Although these numbers are impressive, they are roughly one-third that of the daily totals extracted from the Bakken Formation in North Dakota and a little more than half the daily production of the Permian Basin in western Texas. However, production in the Anadarko Region could continue to increase due to slowdowns in the Gulf. The region has recently seen an increase in activity, mainly from two areas commonly known as the STACK (Sooner Trend Anadarko Canadian and Kingfisher) and the SCOOP (South Central Oklahoma Oil Province) drilling sites.
Drilling activity in the region has been increasing over the past year, as the rig count has increased from 84 in January to 129 in July. Anadarko's rate of increase is second only to that of its neighboring Permian Region. The maturity of the oil industry in the region and its proximity to the trading and distribution hub in Cushing, Oklahoma, should allow producers to increase output while controlling costs.
According to the EIA, oil production increased in the Anadarko Region by 112,000 b/d from July 2013 to July 2017, hitting a peak of 498,000 b/d in March of 2015. It's forecast to grow to 500,000 b/d by the end of 2018. Crude oil prices are forecast to increase from $47 per barrel to $53 over the same period.
Related