The Good News Behind Growing Energy Demands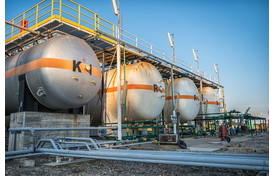 A new report from the U.S. Energy Information Administration (EIA) shows that the amount of energy used by U.S. manufacturing facilities increased 3.7 percent between 2010 and 2014. This change in use is the first such increase since 2002. Although energy sourcing hasn't changed too dramatically, there was a four percent increase in natural gas use and two percent decreases in the use of coal and fuel oil.
The increase in natural gas use could coincide with lower prices, as the report indicated that many manufacturers have invested in converting fuel oil equipment to natural gas. These decisions echo the decreased use of coal and oil.
In addition to energy use being a little cleaner, it appears that more energy efficient solutions are also paying dividends. While consumption increased, it paled in comparison to the 12 percent growth rate of manufacturing output experienced during that same period. The growth in output far exceeded the growth in energy consumed.
This ratio of output to energy consumption points to positive manufacturing outcomes on dual fronts. First, this represents another example of the steady growth in the U.S. industrial marketplace. A 12 percent output increase is the equivalent of more than $260 billion. Additionally, by lowering carbon emissions while raising production levels, U.S. manufacturers are setting a positive, sustainable example that will help break-down some of the industry's stereotypes and help with recruiting and retaining more skilled workers.
Related