The Future of SCADA in 2019 IIoT Tech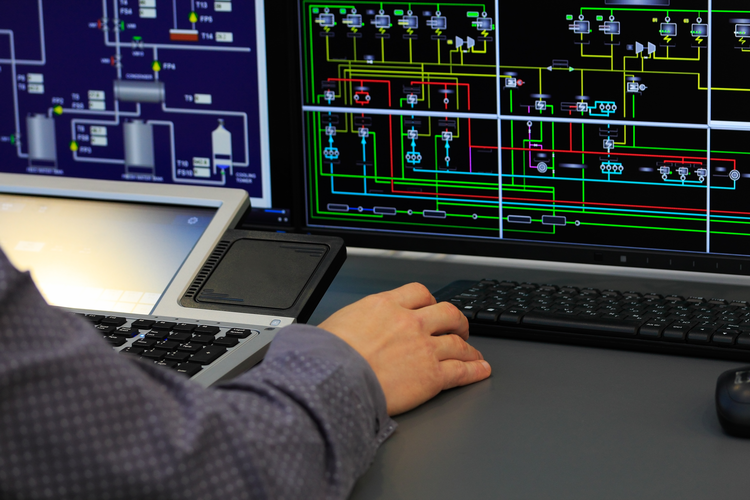 The industrial control systems market — of which supervisory control and data acquisition (SCADA) is a key aspect — is anticipated to reach $181.6 billion by 2024. This means that industrial professionals anticipate a CAGR of nearly 11.5% between 2018 and 2024. With the rise of the Industrial Internet of Things (IIoT) and a rapidly growing global power sector, economists note that the market will probably reach even greater heights than those predicted.
Many key drivers have contributed to the growing popularity of and innovation within the SCADA market. With increasing demand for industrial mobility that allows for remote management of processes, more and more workplaces find themselves relying on SCADA to monitor automated machine performance. And with the rise in the use of cloud computing within SCADA systems, this remote work has become even easier.
Despite all these positive drivers of growth, a few challenges still hinder SCADA's development. Setting up a SCADA system is not a cheap endeavor, and because it requires a fairly sizable investment, some companies (especially small businesses) have yet to take advantage of this technology. Unpredictable oil and gas prices also leave companies with less wiggle room when it comes to implementing SCADA, as planning for volatile supply chains saps the amount of resources companies are willing to invest in new technology.
Recent SCADA Solutions and Initiatives
Two major companies stand out when it comes to developing new SCADA solutions and initiatives: GE and Mitsubishi.
GE intends to create a new IIoT organization centered around the development of a comprehensive IIoT portfolio. While GE will be heavily involved in the brand and will retain their ownership of the company, their new venture will have a new brand identity and its own equity structure. Analysts also expect the GE leadership to bring in an outside board of directors to provide a fresh take during decision-making processes.
Mitsubishi Electric introduced their MAPS 4 SCADA solution in January of this year. MAPS 4 was created with the intent to extend connectivity options, add user tools, and up the control and visualization options within Mitsubishi vehicles. The SCADA solution is built on a Service Oriented Architecture (SOA) and seeks to offer full life-cycle planning as well as a platform for managing and integrating applications.
Experts Weigh in on IIoT and SCADA/PLC
IIoT solutions tend to come into play when an organization faces a lot of macro-level questions. Some of these questions may include:
What is my operational effectiveness across machines, assembly lines, and plants, and how can I improve it?

What are my bottlenecks, and how do I eliminate them?

What process changes can I execute to improve performance?

How do I carry out a planned comparison versus an actual comparison?

How can I predict machine failure?

How can I move from calendar-based maintenance to predictive maintenance?
Many new trends in the SCADA and IIoT realms are reshaping the industry as it stands today. For example, there's a growing movement to unify disparate SCADA systems into one cohesive system. SCADA developers are also seeking new ways to deliver software updates remotely and tap into unused energy sitting in databases. Finding automated ways to filter inconsequential alarms and run post-filtered data into cloud-based control systems will free up financial and labor resources for industries that adopt them.
Another recent trend involves using web services and IIoT protocols to collect exposed data and control processes in real time. Organizations can now bidirectionally control numerous cost-effective IIoT devices via a secure gateway. Through the combination of predictive maintenance algorithms and complex business logic, businesses can now improve their processes without investing in expensive analytical alternatives.
Cloud-Based SCADA Evolution
Although cloud-based storage and data-processing systems have provided viable consumer technology for some time now, the concept is still relatively new as it relates to the industrial sector. This means that we currently stand at a new frontier in developing cloud-based technology for industrial applications.
When businesses rely on SCADA systems, they no longer need to worry about setting up control or backup centers. Cloud infrastructure can now be easily integrated and leveraged to a manufacturing firm's advantage. With the need for hardware and capital equipment eliminated, it's easy to see why SCADA has become such a prolific option for industrial professionals.
Image Credit: genkur / Shutterstock.com
Related