The Evolving World of E-Commerce: Adjusting to the Demand for Speed-of-Light Shipping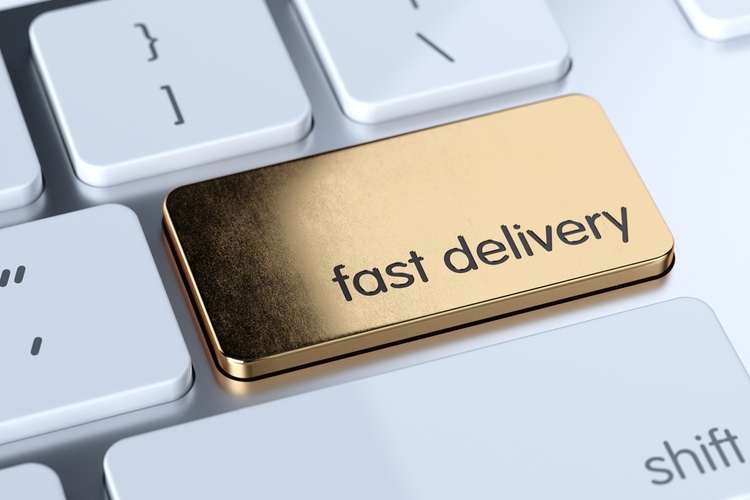 Today's consumers expect their online orders to get to their doors quickly and cheaply, at the click of a button. This is the landscape of e-commerce, a booming industry facilitated by smartphones and other mobile devices, countless fulfillment centers, a multitude of retail platforms, and small businesses of every kind.
It used to be that suppliers could ship bulk quantities of goods to a procurers' location. Now, the marketplace has fragmented, reducing the quantities of items shipped but simultaneously increasing the number of destinations. With Amazon setting the standard for this disruption, adding more and more suppliers and shipping fast and cheap through their Prime service, how are other companies adapting? FedEx's Senior Vice President of Worldwide Services David B. Edmonds, a sales leader for the company, recently spoke about this issue at the annual Institute for Supply Management (ISM) conference.
FedEx, like many companies, has witnessed a huge increase in e-commerce volume. Moving from a traditional B2B space to one increasingly dependent on individual consumers requires a great deal of adjustment. Companies like Walmart and Home Depot are transforming the fulfillment sector, putting more pressure on suppliers.
As Edmonds explains, a tire company that used to simply ship products in bulk to a Walmart store must now adjust to a customer base similar to that of Amazon's. The economics of these practices have also shifted, of course. Though consumers aren't ordering items in bulk, the same amount of time is spent delivering those items, creating a logistical conundrum.
Simply, there are more packages to be shipped to more destinations. FedEx has started to combat this by partnering with Walgreens to offer delivery lockers, allowing customers to pick up their packages at various locations. In this way, Walgreens benefits from increased customer traffic, and FedEx's trucks have to make fewer stops.
Technological advances should also help with the need for a return on investment (ROI). Through automation solutions in fulfillment centers and investments in driverless (and in some cases pilotless) technologies, companies will be able to spend less on labor and create smarter, more efficient sorting and shipping centers. Edmonds also stresses that artificial intelligence will play an important role in predicting demand for products, allowing businesses to prepare for shipment requests.
E-commerce also presents a great opportunity for small suppliers. Many of these suppliers create niche goods and market them very well, but are often unable to meet the high demand generated by successful marketing. To address this, Edmonds stresses how important fulfillment centers are going to become; these centers can help with every aspect of the process, alleviating the stresses experienced by small suppliers.
No aspect of the shipping process can be overlooked, including the packaging itself. "There's a lot of space in e-commerce," Edmonds says, noting how shipping companies have forced suppliers to reckon with wasted packaging through altered pricing rules for dimension weight factors. To address this, FedEx has a lab that actually works with suppliers to engineer and design customized packaging that will allow for optimal efficiency.
E-commerce isn't going anywhere. Companies need to adjust to these trends before they are left in the dust. Demand has become increasingly fragmented and consumer-focused, and supply must respond in kind. Luckily, this is also a time of great flexibility and experimentation, and enterprising businesses are able to forge their own paths. As Edmonds says, "Shipping has a high degree of elasticity," so the companies adapting and evolving in these times of change will ultimately be the most successful.
Image Credit: dencg/Shutterstock.com
Related