The EV Market Just Got Even More Competitive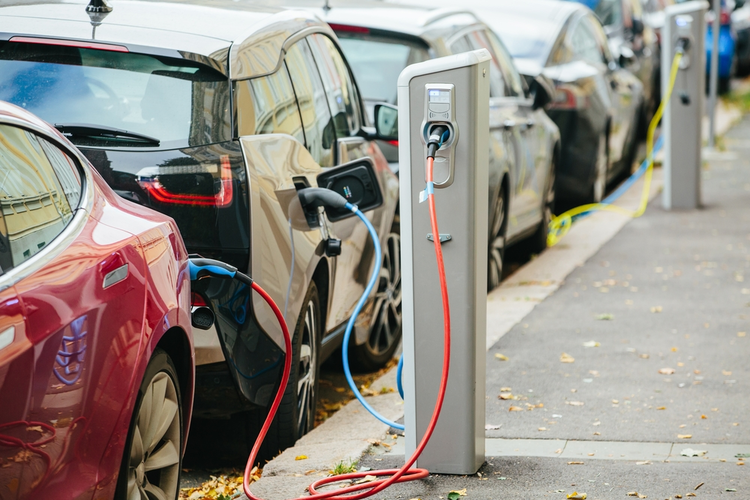 The electric vehicle marketplace will get even more crowded and competitive based on recent announcements from a couple of high-end car makers. Ford, Tesla, and BMW have already made major announcements this year, and that flurry of activity will continue in March when Jaguar releases its first fully-electric vehicle, the I-Pace SUV.
Featuring a 100kW charger, it will be able to reach 80 percent of charge in 45 minutes, and on a full charge, it will provide a range of just over 220 miles. The I-Pace will also offer 400 horsepower and a 0-60 mph time of four seconds.
It's seen as the only direct competitor for Tesla's Model X. Mercedes and BMW reportedly won't have their all-electric SUVs ready until 2019 and 2022, respectively. The I-Pace is expected to start at around $76,000, with Model X price beginning at $80,000.
Additional I-Pace features will include a large panoramic roof and an interior with a digital instrument panel, 12" touchscreen and the ability to display information on the windshield. A push-button manual transmission will replace a traditional shifting column.
Also making noise on the EV front is Mercedes-Benz. The company announced plans to begin manufacturing electric vehicles at six plants in the U.S., Germany, and China by the beginning of 2019. Mercedes currently plans to launch its EQ brand with the fully-electric EQC SUV, which will begin production next year. Daimler, its parent company, had previously announced that it would invest $11 billion to make sure each Mercedes-Benz vehicle would have a fully-electric or hybrid version by 2022.
Additionally, in utilizing the resources of Daimler, the company will look to create a "global battery network" in support of its newly built all-electric vehicles. It currently has five battery factories with a sixth to be completed later this year. This investment could be the biggest competitive shake-up in the EV industry, as Tesla's ability to produce its own batteries has been an important differentiator in providing quicker charge times and longer driving ranges.
Related