The Digitalization of the Supply Chain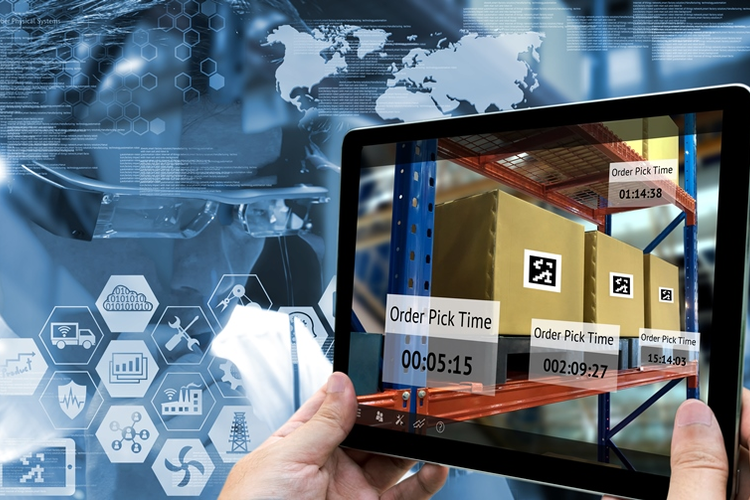 No matter what industry you're in, end-to-end transparency is in high demand. Customers' today expect a quick, efficient purchasing and delivery process, with access to real-time updates every step of the way. As the advent of digital technology has allowed for widespread use of automation and analytics, it's become increasingly important for supply chain professionals to capture, analyze, integrate, access, and interpret high-quality, real-time data.
The Harvard Business Review has gone so far as to sound the alarm for what the authors call "The Death of Supply Chain Management." This article states that "within five to ten years, the supply chain function may be obsolete, replaced by a smoothly running, self-regulating utility that optimally manages end-to-end work flows and requires very little human intervention."
In the meantime, many businesses are exploring the possibilities afforded by digitalization. Below, we consider the opportunities available at each stage of the digital supply chain journey.
Capturing Data
The growing Industrial Internet of Things (IIoT) is making data more widely available. With sensors on machines, for instance, manufacturers are better able to capture the data needed to monitor and maintain essential assets. This can minimize downtime and help businesses streamline product development and manufacture to easily meet demand.
Smart transportation also plays a role on the logistics side, allowing for greater transparency in fleet management, while barcoded products can be tracked end-to-end by both the company and the customer, even with third parties involved. Furthermore, new IoT trackers can monitor more than just location, which means users can capture data about the temperature, humidity, orientation, and any other variables that may impact delivery or damage goods.
Analyzing Data
The availability of Big Data from new sources such as e-commerce, along with smart product development and tailored marketing efforts, can help improve:
Quality levels
Product customization
Customer personalization
Market trend predictions
As an example, analyzing all shipment data routes for patterns and trends may help in identifying more efficient routes or carrier shortcomings.
Integrating Data
Perhaps the biggest challenge in supply chain digitalization is achieving the necessary levels of visibility at all stages. You are not simply capturing data in one contained building; you need to effectively capture and analyze data from a series of siloed steps, at different times in transit, over various external partnerships.
According to multinational professional services network PwC, with digitalization in place, "the chain becomes a completely integrated ecosystem that is fully transparent to all the players involved — from the suppliers of raw materials, components, and parts, to the transporters of those supplies and finished goods, and finally to the customers demanding fulfillment."
Reaching this goal depends on:
Integrated planning and execution systems
Logistics visibility
Smart procurement and warehousing
Advanced analytics
Accessing Data
All integrated units of your supply chain need access to data, of course, but you also need to provide access to customers. Both B2C and B2B customers expect "visibility, real-time support, total connectivity." Today's customers want faster, flexible shipments brought about through technology-enabled purchasing and shipping experiences. In a UPS survey, 97% of respondents felt that shipment tracking was either essential (50%) or nice to have (47%).
Interpreting Data
Real-time data is great, but one of the final hurdles in achieving digital supply chain success is being able to validate data accuracy and develop reliable interpretations. At its best, digitalization will offer the ability to automate, anticipate, and even automatically correct issues in order to increase supply chain responsiveness and resilience.
How Digitalization Can Help Your Business
By harnessing the full power of digitalization, the supply chain can see a range of benefits, including:
Automation of labor-intensive, repetitive tasks and processing
Improved demand forecasting
Better management of volatility
Increased asset utilization
The ultimate goal for companies exploring digital supply chain initiatives? Real-time, end-to-end visibility that provides a competitive advantage, streamlines processes, and exceeds customers' expectations.
Image credit: Zapp2Photo/Shutterstock.com
Related