The Cannabis Industry Grapples With Labeling Challenges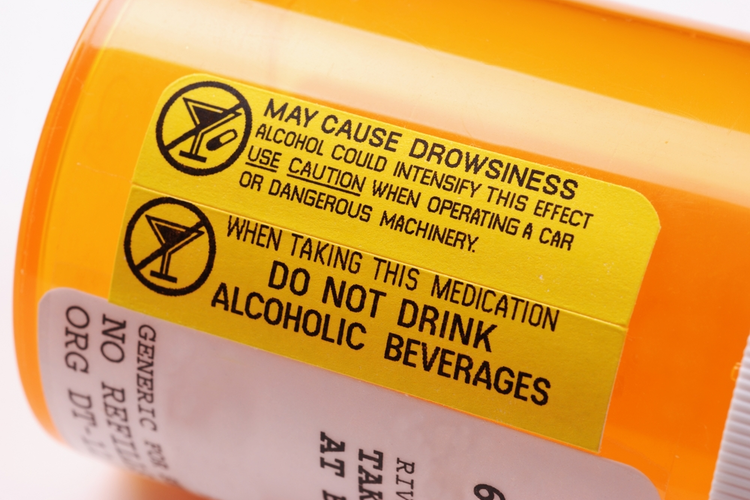 Canada's Senate recently passed legislation that will legalize the recreational use of cannabis nationwide. When the Cannabis Act goes into effect on October 17, 2018, Canada will become the second country in the world (with Uruguay being the first) to have legalized recreational marijuana at the federal level. (Although some U.S. states have legalized recreational and/or medicinal cannabis use, it still remains illegal at the federal level.)
With legalization comes government control over the growth, distribution, and sale of recreational cannabis. Legalization also opens the doors to new business in the industry. And of course, like business owners in any other sector, cannabis business owners want to build profitable organizations while complying with all applicable regulations.
For those in the cannabis industry, product labeling has become a major concern.
Cannabis Label and Packaging Regulations
According to the Canadian government, the Cannabis Act's proposed plain packaging and labeling requirements are intended to:
Minimize the product's appeal to minors.
Provide detailed information to consumers.
Protect against accidental consumption.
Each cannabis label must contain a long list of required information, including a mandatory universal symbol, health warning message (in a yellow box and with the largest font on the label), lot number, processor name and contact information, product description, potency information, "keep out of reach of children" statement, product weight and volume, packaging date, expiration date, recommended storage conditions, number of units or doses, and, for cannabis oil products, the type of carrier oil, along with any allergens.
The proposed rules for cannabis packaging in Canada will restrict branding as follows:
Only a single, uniform background color may be used.
The font must be of a standard style; must be in a single, uniform color; and is subject to size limits.
The brand name can appear once on the principal display; must be in a single, uniform color; and is subject to size limits.
The logo is limited to one appearance on the principal display and is subject to size limits.
The Challenges Involved in Cannabis Label Printing
The proposed labeling requirements are similar to existing medical cannabis rules in the United States and Canada, albeit with a few more restrictions. Printing cannabis labels is far more complex than printing many other types of product labels.
Some of the unique challenges presented include:
Size — Although a great deal of information must be included on a cannabis label, cannabis products tend to be quite small.
Variable information — Labels must include lot numbers, packaging dates, and expiration dates, which means labels must be printed on demand. Producers cannot simply order preprinted labels in bulk.
Required colors and limited graphical elements — Health warnings must appear in a yellow box, making color essential. Branding is as much a concern for cannabis businesses as it is for any other type of company. Despite regulated graphical limitations and size restrictions, cannabis logos need to look professional, making high-quality graphic design and high-resolution label printing a must.
On Demand Cannabis Label Printing
To meet these regulations, many cannabis companies are looking for easy, affordable ways to digitally print their color labels on demand. One printer, in particular, seems to be the leading choice among cannabis professionals: the Epson ColorWorks C7500G. This high-resolution, full-color label printer prints on glossy media, which is ideal for most products in the industry, but is especially well-suited for oil-based products like cannabis oil. Built for the "on-demand" market, companies can quickly design and edit a label — complete with variable product information — and then print as many or as few labels as needed. When paired with label design software such as BarTender or NiceLabel, Canadian cannabis businesses small and large can quickly, easily, and affordably print their own professional-looking, compliant recreational cannabis labels.
Image Credit: Wellford Tiller/Shutterstock.com
Related