The Basics of Supply Chain 4.0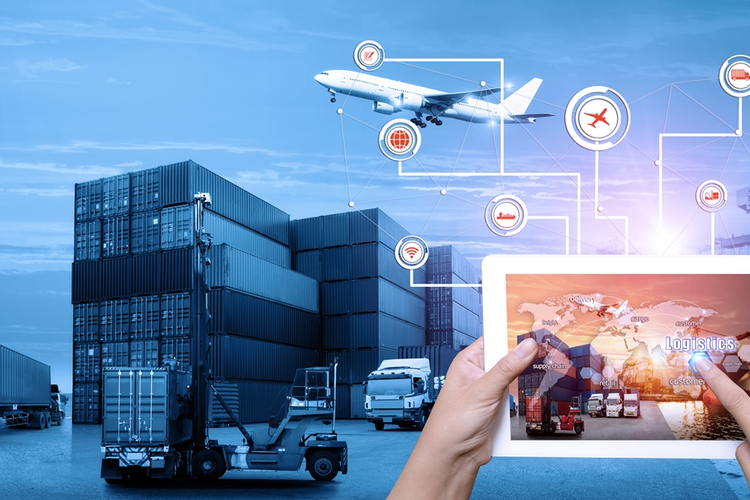 Although the world of industry and manufacturing is in the midst of a digital revolution, the supply chain sphere is lagging behind. Supply chain 4.0 is on the tips of people's tongues, but all that talk hasn't yet translated into real action.
Understanding the Digital Transformation of the Supply Chain
Digital tools and new technologies promise to improve supply chain performance levels across all types of industries. In fact, according to a McKinsey study, "companies that aggressively digitize their supply chains can expect to boost annual growth of earnings before interest and taxes by 3.2%." This growth proved "the largest increase from digitizing any business area" in the study. Plus, the companies making use of supply chain 4.0 tactics were also predicted to raise annual revenue growth by 2.3%.
But the same study noted that the average supply chain has a digitization level of 43%. Why? Again, talking the talk but not walking the walk. For example, companies embracing the transformative power of artificial intelligence (AI) and machine learning technologies for predictive analytics and process streamlining shouldn't expect progress merely from investing in new tools. According to McKinsey, "A common error is to overlook operational changes that would let a company take full advantage of digital technologies."
What Supply Chain Digitization Involves
Supply chain digitization got off to a great start with the introduction of tools and techniques focused on:
Streamlining transactional activity
Supporting operations
Enhancing analysis capabilities
Supply chain 4.0 has forward-thinking companies using new technologies cross-functionally to crunch data and identify trends, potential issues, and opportunities across many systems at once. This integrative approach aims to bridge the silos between various applications and technologies in order to get a wider view of internal and external data.
This fast, flexible business model incorporates the Internet of Things (IoT), advanced robotics, and advanced analytics and Big Data to provide more granular and more accurate insights into warehousing, transportation, inventory, and customer relationships.
In fact, another 2016 McKinsey study predicted that in the next two to three years, supply chain 4.0 would bring "up to 30% lower operational costs and a reduction of 75% in lost sales while decreasing inventories by up to 75%."
With the end-to-end transparency afforded by integrated technology, a supply chain can:
Communicate more effectively with the customer by making use of integrated point-of-sale data and market intelligence
Improve traditional foresting by gathering, scrubbing, correlating, and analyzing Big Data
Leverage AI applications to trace problems, predict declines, and even recommend course corrections
Act on useful insights extracted from large sets of unstructured data
Speed up information exchange across all supply chain partners
Automate processes while using the IoT to monitor machines, track yield or quality metrics, and enact preventative maintenance
"Improving supply-chain performance isn't just a matter of buying and installing new systems or software. Supply-chain management is a collaborative endeavor."
— McKinsey
The Benefits of Supply Chain Digitization
Through supply chain 4.0 tactics, leaders in digital supply chain management are seeing a range of benefits, according to Boston Consulting Group. Key advantages include:
Increased product availability of up to 10 percentage points
More than 25% faster response times to changes in market demand
30% better realization of working-capital reductions
40% to 110% higher operating margins
17% to 64% fewer cash conversion days
Implementing Supply Chain 4.0
Keep an eye out for tomorrow's follow-up article, which will explore the best ways to capture the full value of supply chain digitalization.
Image credit: Travel mania / Shutterstock.com
Related