The Age of Multi-Localism: Fictiv Highlights Local Supply Trends in 2018 Report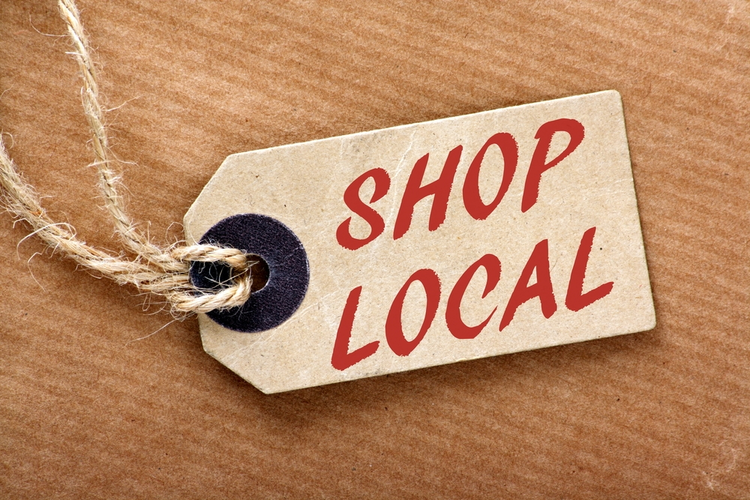 This year's Fictiv State of Hardware polled 1,136 developers and manufacturers across 72 industries to get the real dirt on what's going on in the manufacturing sphere. Detailed, data-driven insights highlight some things we already knew — for example, the rising demand for more technology-driven standards — while also exploring some intriguing, lesser-known trends, such as industry's increased reliance on local vendors.
The Trend Toward Local Vendors
Fictiv's survey uncovered a strong trend toward local vendors. Despite some inherent challenges and competition, development teams are turning to local suppliers more than ever for easy communication and quick delivery. In fact, nearly half — 49% — of surveyed developers vouched for external vendors who were "often or always" local.
And hardware manufacturers are far from alone. "Localism is here to stay," says Courtney Rickert McCaffrey, A.T. Kearney's Global Business Policy Council thought leadership manager. She authored the company's latest report on multi-localism, highlighting a rapid turn against the global business strategies of the 1990s. Today, companies are bringing it all back home.
Small Footprint, Big Business
Fictiv respondents revealed that the most time-consuming aspects of manufacturing often had less to do with the actual production of parts than with the communication workflows surrounding a project. And yes, that includes vendors.
Communication joins an ever-growing list of company concerns that can be addressed by working with local vendors. Improved sustainability, increased community engagement, reduced environmental impact, simplified logistics, shorter supply chains, and increased transparency can all be gained through local partnerships.
Forecasters from A.T. Kearney advise that this is more than a passing trend. Modern consumers prefer local industries, products, cultures, customs, and even food. The push to localize is especially important to the food and beverage industries, as well as to government-backed strategic sectors. No company is immune.
Looking Ahead, Locally
As much as many consumers and businesses would love to see a storybook Main Street for modern business, local sourcing isn't quite as simple as some may think. Companies will need to carefully evaluate established efficiencies of scale, operational simplicity, and their unique markets. Executives must stay attuned to local conditions and changes, and consider the company's role in the surrounding community.
There is no one-size-fits-all strategy. As Walmart's Senior Director of Supplier Diversity and Inclusion Michael Byron announced this summer, "Our customers represent all of America, and we want to be sure our suppliers do, too."
The retail giant, celebrated for its standout supply chain management strategies, launched a Supplier Inclusion Showcase online this July to showcase the company's diverse and evolving community. The catalog highlights many Historically Underutilized Business (HUB) suppliers that bring everything from eyeglasses to skin care products to Walmart's shelves.
As industry leaders like Walmart join domestic manufacturers, restaurant culture, and even indie movements like Etsy in boosting the "shop local" trend, it's clear that current sourcing strategies will need some reassessing and recalibrating to ensure ease of purchasing for consumers and companies alike. In the meantime, we can look forward to getting more comfortable our own home turf than ever before.
Resources:
Related