Tesla Semi Orders Continue to Grow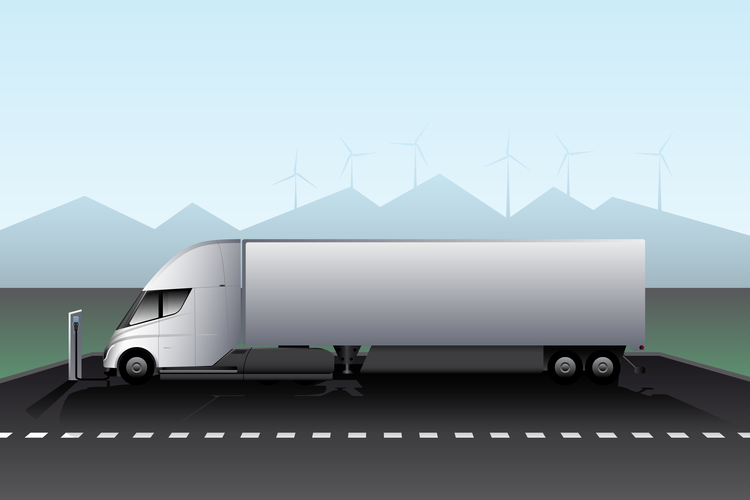 Earlier this week, UPS (United Parcel Service) placed the largest pre-order to date for Tesla's recently unveiled electric semi. The $180,000 vehicles won't begin production until 2019, but that hasn't stopped companies like Budweiser, Pepsi, and Walmart from dipping their toes in the EV pool.
The rationale for UPS is similar to that of others who have invested in any type of alternatively-fueled vehicle. It feels the fuel savings will help lower the total cost of ownership per truck while reducing its overall carbon footprint. The autonomous features that will be incorporated into the Tesla semi could also help improve route safety and improve delivery times.
UPS reportedly provided Tesla with data on how its current fleet functions in order to obtain a comparison against projections for the EV. Even though the 125 vehicles represent nearly one-third of all Tesla pre-orders, these vehicles will still be considered a sort of test fleet for UPS as it works out the logistics of incorporating charging stations.
UPS represents equal parts opportunity and challenge for Tesla. While there is tremendous room for growth, UPS also uses vehicles running on natural gas and propane. So, in addition to competing against a growing number of electric semi providers from industry behemoths Navistar, Volkswagen, and Daimler, as well as start-ups like Nikola and Thor Motors, they also have to contend with the efficiencies and environmental benefits of other non-traditional fuels.
Including the UPS order, Tesla now has an estimated 410 pre-orders for their electric semi.
Related