Tesla Disrupts Its Own Unveiling … In a Good Way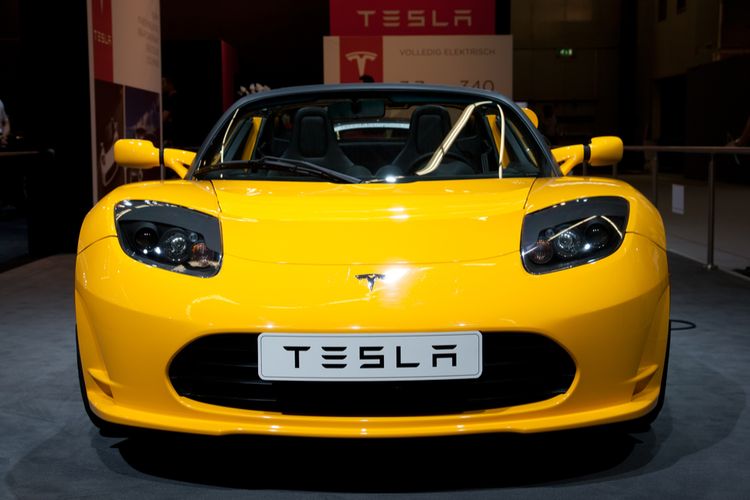 A lot of Elon Musk's critics will tell you that the guy simply has too many things moving at once. In addition to his commercial rocket company SpaceX, the slowly progressing Hyperloop, and closely aligned Boring Company, Musk also has this little electric car project called Tesla.
Lately, Tesla has been on the receiving end of some tough news: production bottlenecks stifling Model 3 availability; NLRB investigations; and third quarter financials showing $619 million in losses. However, in continuing with his desire to keep as many irons in the fire as possible, Musk hijacked his own product unveiling last week.
During his introduction of the long-awaited electric semi, Musk also unveiled a new roadster model that he feels could become the fastest production car available. Featuring a 200-kilowatt-hour battery pack, the vehicle will have a range of 620 miles – roughly twice that of the best Tesla. It will also carry a top speed of more than 250 mph.
However, the speed claim comes from Musk's statements that the roadster will be the first car to go 0-60 in under two seconds, and turn in a sub nine-second quarter-mile. Production of the new car is expected to begin in 2020 and will cost about $200,000.
While the roadster may have grabbed the headlines, it's the semi that carries more immediate potential. Range and battery weight were the two biggest questions awaiting the launch. Musk announced that the truck can go up to 500 miles at its maximum weight (80,000 pounds) when traveling at highway speeds, which is about half the range of a fully fueled, similarly loaded diesel semi.
The Tesla semi does not provide a sleeping cab, and features a flatter face that differs from the advancing engine compartment of most semis. The vehicle's battery is built into the chassis and powers a separate motor at each of the four axles. Additional features include Tesla's latest semi-autonomous driving system, two 15" navigation screens, and blind-spot monitoring.
However, it seems that developing cutting-edge technology is the easy part for Musk and Tesla. Unlike the passenger car market, the company faces a number of large manufacturers who already have electric vehicles in the testing phase. These competitors, which include Daimler AG, Navistar International, and Volkswagen also have an established customer base, numerous manufacturing assets, and a proven supply chain.
Then there's finding the questions of funds actually to produce the truck. The company has already posted losses of more than $1.4 billion in 2017. Tesla would need to build a dedicated facility for the semis and demonstrate an ability to meet customer expectations. Finally, the company needs to embrace the fact that shipping and logistics providers won't carry the same type of patience as passenger car customers if production delays impact the delivery of new vehicles.
At the end of the day, few argue with Tesla's vision, but questions remain about their ability to execute it.
Related