Technology's Impact on Modern-Day Procurement and Supply Chain Functions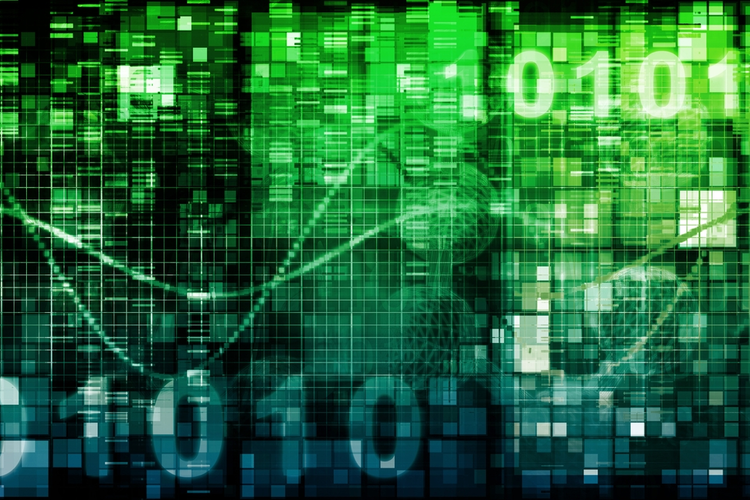 While procurement and supply chain management professionals increasingly serve as trusted advisors to CFOs and other C-level executives, uncovering opportunities for savings remains a top priority for thought leadership. To meet this need, technology can be used in a number of ways to better perceive value — through heightened spend transparency, better category management, more effective supplier relationship management, and advanced leveraging of data and analytics.
Today's enhanced and automated business solutions require businesses to remain flexible and open to the adoption of new technology that can optimize the way benefits are delivered to both internal and external stakeholders. The purposeful use of smart analytics and technology can bridge the gap between the value created from strategic sourcing initiatives and the bottom line; the high degree of granularity offered by advanced technologies enhances business agility, drives continuous process improvement, and supports an operating model that advances business excellence within procurement and supply chain functions.
Better metrics for procurement ROI, contract compliance, contract life savings, process efficiency, and invoice accuracy can all be identified in order to bring about best-in-class procurement and enhanced supply chain capability and resource management.
Strategic Sourcing
Strategic sourcing activities typically have long lead times, mostly due to the inherent complexity of sourcing critical items and services. Put simply, the goal of strategic sourcing is to fulfill the overarching strategic direction of the organization. This is done by aligning functional, business, and corporate strategies with buying decisions. From a corporate-level standpoint, the use of technology can help reduce the risk of unwise market selections, which can result in unsuccessful product or service launches.
Utilizing supplier discovery platforms can be very effective when deploying go-to-market strategies; leveraging suppliers' expertise allows companies to become more attuned to market trends and gain valuable market intelligence — ultimately allowing for increased sales and profits. Plus, providing an entire organization with access to live data can change the ways detailed insights and analytics are used to assess the organization's place in the market and what direction the company is headed.
Technology can also help usher in successful strategy execution on the business level when the competitive advantage of an organization is properly identified, as procurement and supply chain leaders can more readily tie cost drivers to the value proposition in order to eliminate wasteful processes. Technologies such as the cloud/SaaS and mobile solutions used to support data integrity, promote a synergetic relationship between different business units, such as procurement, IT, legal, and finance, allowing for better collaboration and budget control.
Lean process improvement, derived from the symbiosis created between business units through the implementation of technology, can also alleviate universal pain points. This is achieved through the use of real-time dashboards, document sharing and tracking software, e-signature capability, and standardized workflows for optimized business operations. This, in turn, establishes stakeholder confidence to drive more reliable information, providing the foundation for additional insights, enhanced engagement, and more effective governance.
Although a robust talent management plan is needed to deploy more advanced technology, such as artificial intelligence and blockchain, recruiting high-caliber, change-oriented professionals with business acumen, creativity, and a strategic mindset — as well as a strong background in business analytics — far outweigh the cost of having such individuals onboard.
Creating a Plan of Action
Failure to create a specialized, effective plan of action is one of the main reasons functional-level strategies go awry. The challenges of dealing with a manual, paper-based PO/contract process — coupled with the administrative costs of copying, faxing, filing, overnight shipping, and so on — seriously hinder the ability to execute a strong functional strategy. There is also a higher chance of delays and a larger margin for human error.
By streamlining tactical activities to free up capacity for strategic sourcing, procurement and supply chain functions can significantly enhance the overall source-to-pay experience. E-sourcing tools and contract lifecycle management solutions, for instance, are commonly used to bring about faster negotiation and contract cycles, better supplier relationships, increased efficiency, and accelerated revenue from cost savings.
The glaring disparities that exist between public and private sector procurement and supply chains must also be taken into account when considering the impact of modern-day technology on procurement and supply chain functions. Digitizing procurement and supply chain functions in the public sector can be challenging due to the lack of urgency to drive change; this ultimately stems from the complacency in utilizing compliance-centric business models, which typically do not challenge the status quo as long as state and federal mandates are being met.
This bare-minimum approach to managing procurement and supply chain operations ultimately restricts innovation for accommodating new and best practices. In compliance-centric and legislative-mandated cultures, like the ones that exist in public sector organizations, leaders can use technology to gain better control of the legal aspects of procurement, allowing for easier processes in reducing legislative infractions and maverick spend.
In a world where sustainability and green initiatives are gaining traction, focus should also be placed on a more client-centric business model that will better serve citizens, optimize and enhance end-user behavior, and increase social responsibility.
Looking Ahead
Technology is proving a major boon for a huge range of procurement and supply chain functions, allowing companies to leverage valuable data, enforce compliance through policy, track spend for greater visibility, and drive increased operational performance.
Today's sophisticated technology and analytics can also be used to create an effective strategy for supply management and procurement. Of course, it's important to keep in mind that supply chain strategies must be developed with full consideration of both the existing and future technological capabilities of the organization.
Image Credit: kentoh/Shutterstock.com
Related