Additive Manufacturing / 3D Manufacturing
Survey Shows 3D Printing Ready for Full-Scale Production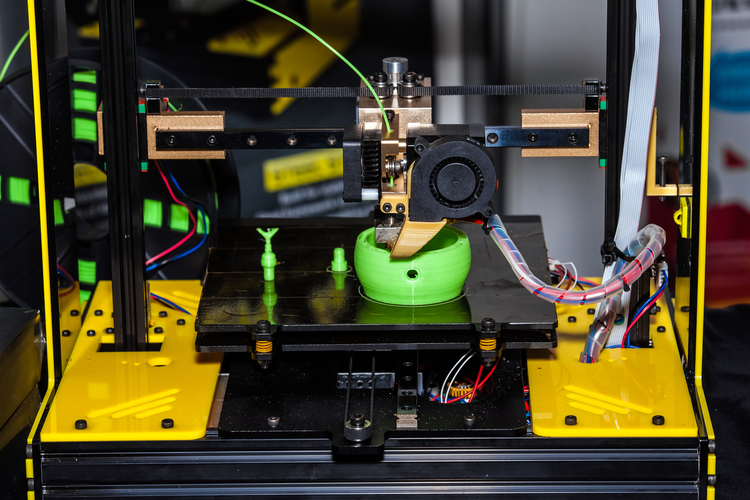 Essentium, Inc., a leading supplier of 3D printing technology and materials, recently unveiled the findings of an independent survey:
Over half of the respondents report that they are preparing for full-scale 3D printing production runs.
21% currently use 3D printing for full-scale production part runs.
88% see the cost savings from production scale 3D printing reaching into the billions of dollars.
43% of respondents think it will make the mass product customization possible.
39% anticipate gaining a competitive advantage in moving more quickly from design to proof of concept to mass production.
38% expect to bring supply chains closer to the customer as finding cheaper parts production becomes unnecessary.
The survey also focused on some of the barriers that need to be resolved for 3D printing's potential to be realized:
42% stated current 3D printing technologies are too expensive.
35% cited the high cost of materials.
31% are worried that printed parts are not reliable enough.
30% are worried about a lack of internal expertise.
Despite these barriers, it seems 3D printing's momentum will keep it on track for continued growth. While traditional prototyping is currently the most common use of 3D printing in manufacturing, with 61 percent of respondents reporting to use the technology in this way, it's also worth noting that:
60% are using it to produce manufacturing aids and tooling jigs.
45% are using it for production parts in limited runs.
21% are already using 3D printing for full-scale production.
According to Essentium CEO, Blake Teipel, "The potential of 3D printing in the $12 trillion market that makes up industrial manufacturing is starting to be unlocked, and will soon transform the way things are produced. It is also encouraging to see how positively our market views the potential of industrial 3D printing and appears ready to embrace it."
Image Credit: Alexander Tolstykh / Shutterstock.com
Related