Supply Chains 2.0 - Challenges and Solutions for the Digital World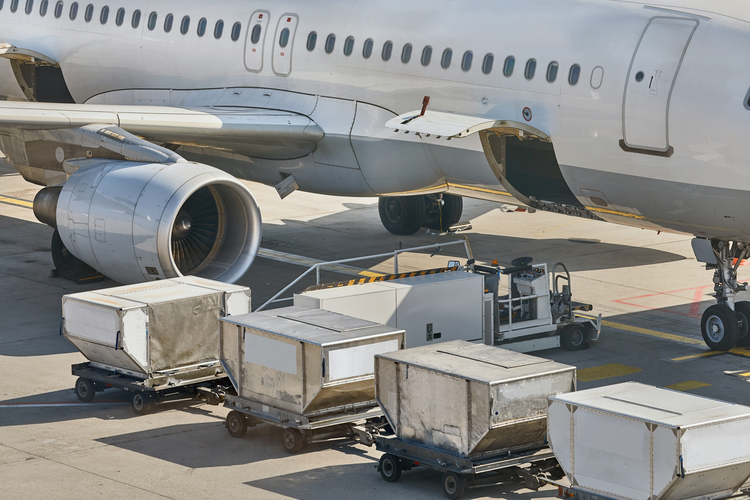 The "2017 MHI Annual Industry Report" on the current evolution of supply chains, as markets become increasingly digitized, reveals some changes that are important catalysts for growth but are also coupled with their unique challenges. The rise in online retailers and the increased expectation of customer experience, along with urbanization, are causing industries to reimagine their current models. As the report outlines, however, these challenges have very implementable solutions as long as companies seek to make the proper investments whether in capital, training, or research. More than ever, keeping up with industry changes can be a lifeline for some businesses.
The Always On Model
The "Always On" supply chain model is a driving force for industries to keep their competitive edge. Consumers now have access to a vast array of information about their purchases and have higher expectations in areas such as delivery quality and speed. In an age where same-day deliveries from online retailers are becoming the norm, companies need to navigate how to better their sourcing and fulfillment centers to keep up with these orders. They need to have data about their products readily available at all times to set more informed deadlines for their own businesses and have the ability to present this data to the consumer who craves knowing exactly where their order is and when they can expect it.
These faster shipping and delivery demands are problematic for areas already known for heavy traffic congestion. According to the report, delivery trucks already account for about one-fourth of city traffic. One growing method for dealing with the logistics of urban deliveries is the rise of smart cities. Smart cities contain smaller urban distribution centers to ensure that less distances need to be traveled for deliveries and alternating delivery schedules that are in synch with traffic downtimes. To encourage the growth of smart cities, industry leaders can maintain an open dialogue with their government officials to form better strategies for order fulfillment, and properly investing in training and education in these city hubs so that they are able to utilize a local workforce.
The Role of Technology
The report gives a detailed account of areas of innovation that are driving industry, including robotics and automation, sensors, automatic identification, Internet of Things, wearable and mobile technology, driverless vehicles and drones, and predictive analytics. Some of these fields can be more easily implemented than others. When working with mobile and wearable technology such as smart glasses, something as simple as ensuring Wi-Fi coverage throughout the warehouse or company floor can make a significant impact on how the technology operates. In subscribing to these recommendations and moving towards automation, experts say that future jobs have the potential of requiring more complex thinking and thus be more rewarding for employees. Automation also decreases margins of error and increases the speed of fulfillment. Technology that was once seen as dangerous can now exist alongside human employees, increasing productivity.
The Journey to Acceptance
Though proven to be beneficial, this new technology has understandably been met with some resistance. Two key factors discouraging the adoption of many of these innovative tools are the growing incidents of cyber-attacks, as well as a workforce that is ill-equipped to handle changing technologies. In their four previous surveys, MHI has found that training, hiring, and retaining a skilled workforce was considered to be the biggest obstacle faced by companies today. As the report later highlights, this needs to be addressed as a necessary and positive challenge. Companies must find a way to work with this issue because failure to invest in properly training a skilled workforce will only create a wider talent gap as technology increasingly advances at an accelerated rate.
Though the survey conducted cannot capture every industry, it is widespread enough to show that if these measures are not already being enacted, industries should consider opening up the dialogue with their local government and engineers to create a coordinated effort for adapting to the ever-changing industrial world.
To download the full report, click here:
https://www.mhi.org/publications/report
Related