Supply Chain and Inventory Management Solutions for the Defense Industry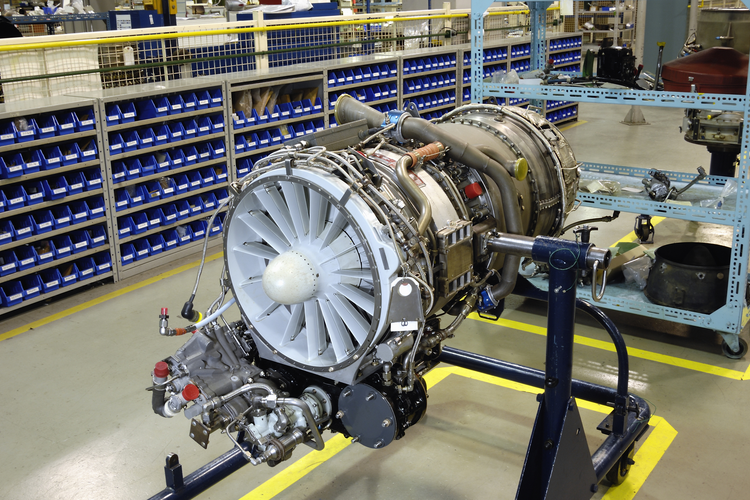 In the defense and aerospace industries, where operations vary widely across applications, it's critical to have a flexible, resilient supply chain.
With frequently shifting deployment timings and destinations — plus the increasing use of advanced technologies and integrated weapons — maintaining a reliable, versatile chain supply chain is now more important than ever. As personnel and weapon costs increase, the military is also under increasing pressure to reduce both the budgets and physical size of organic support infrastructure.
Establishing seamless supply chain and inventory management keeps costs down while ensuring optimal quality and safety of all weapons and equipment.
Military Supply Chain and Inventory Management
The complexity of the sourcing process depends on the complexity of the equipment required; for instance, sourcing fasteners is far a less strategic process than sourcing electronic components for shipboard deployment.
Depending on the specific application and operational needs, there are various methods available for managing item quantities in the defense industry, two of which are outlined below:
· Freestock — When using the Freestock method, all the items involved in a given manufacturing process are available and are at free disposal to facility workers. These items are referred to as "bulk material." Externally sourced components can also be considered Freestock if they meet certain requirements.
· Kanban — Similar to Freestock, the Kanban inventory method originally made use of signal cards to indicate the need for replenished inventory. Ideal for small lot sizes and short lead times, today's Kanban is usually electronically controlled and uses a two-bin system to replenish inventory semi-automatically once available items are down to a predetermined level. A logistics operator must barcode-scan empty bins to put in replenishment orders.
Although components such as fasteners are considered relatively low-value in the military industry, shortages can still cause significant delays and result in extra expenditures. Demand variability, lead-time variability, and service level should, therefore, all be taken into account when establishing an inventory management program.
Vendor Managed Inventory Programs
Partnering with reliable suppliers will ensure that you receive quality parts at a fair price, on time, while implementing vendor managed inventory (VMI) solutions will help eliminate unnecessary costs.
VMI solutions offer a streamlined way of managing inventory and order fulfillment: The buyer of an item provides certain information about their requirements, and the supplier takes full responsibility for managing the established inventory levels. Some companies also opt to partner with a third-party logistics provider to ensure inventory requirements are up to date with current supply and demand levels.
VMI is especially useful in the defense and aerospace industries, as it allows for automatic, real-time inventory updates — which can be critical to the success of highly sensitive military processes and operations. Plus, VMI solutions allow for simple Enterprise Resource Planning (ERP) integration.
Common Fasteners Used in the Military Industry
Various types of bolts, thimbles, rivets, and nuts are all frequently used within the military sphere, each of which must meet exact standards for safety, performance, and traceability.
Fasteners must often meet stringent AN (Army-Navy), NAS (National Aerospace Standard), and MIL-SPEC (Military Specification) standards, which indicate that components are fit for heavy-duty, harsh applications. The AN bolts and fasteners, for instance, require cadmium plating for high strength and durability, and threads for AN bolts must be manufactured using a specific pressing process to ensure superior strength.
As a more specific example, Heli-Coil inserts, the original wire thread insert, are ideal for military applications. These inserts are incorporated into softer metallic materials to allow for a steel-like thread performance. This, in turn, allows defense industries to make use of lighter-weight materials, such as aluminum, without having to sacrifice the thread strength of their fasteners.
The military industry also often turns to Sherex, a global manufacturer with a unique market approach to engineered fastening solutions; this company offers fasteners, tooling, and automation, allowing for streamlined, faster service with the lowest possible installation costs, helping defense and aerospace sectors keep within budget. Plus, partnering with a single team cuts down on communication delays and general stress.
Learn More
At Assembly Fasteners, Inc. (AFI), our team of experts has years of experiencing assisting government personnel and contractors involved in the modernization of weapon systems, refurbishment of military vehicles and aircraft, and management of military and government facilities.
We've been providing industry-leading fastener solutions for the defense and military sectors for over 30 years, and we keep over 10,000 military-grade hardware components in stock at all times to meet your exact needs. To learn more about supply chain and inventory management within the military industry or discuss your fastener needs with an expert, reach out to the team today.
Related