Studies Indicate Better Industrial Job Creation Rates Than Expected [Report]
Welcome to Thomas Insights — every day, we publish the latest news and analysis to keep our readers up to date on what's happening in industry. Sign up here to get the day's top stories delivered straight to your inbox.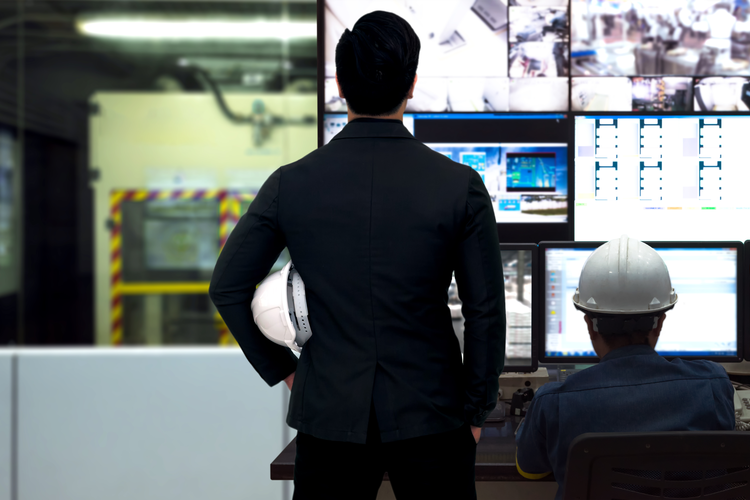 Futurists are leaning less on the panic button when predicting the future of work after a series of studies revealed higher levels of job creation than previously expected. But an emerging skills gap must be addressed before we can shrug off the concern of mass unemployment caused by automation.
As recently as five years ago, many commentators were predicting full automation across a whole range of jobs, particularly those in which workers are the stewards of a repetitive process. But a study by OECD found that only 14% of jobs are at high risk of being completely automated, while 32% are likely to be "radically reshaped."
McKinsey tells a similar story, predicting that about 60% of all occupations have at least 30% of activities that are technically automatable, based on current technologies. The authors of Technology, Jobs, and the Future of Work make the case that most occupations are unlikely to be completely automated, noting that "partial automation (where only some activities that make up an occupation are automated) will affect almost all occupations to a greater or lesser degree."
Deloitte's examination of what jobs will look like in the digital era is upbeat when it comes to the future of jobs in manufacturing. The report's authors point to tight manufacturing labor market conditions to support their claim that "contrary to some predictions, technology is likely to create more jobs than it destroys".
This statement comes from a French study about the impact of new technologies on employment, which found that the internet wiped out 500,000 jobs in France over 15 years, but created 1.2 million others in the same period – a net gain of 700,000 jobs or 2.4 jobs created for every job lost.
The great news is that leading organizations seem to be working hard to keep humans in the loop. Deloitte's Global Human Capital Trends report explains that companies are "rethinking work architecture, retraining people, and rearranging the organization to leverage technology to transform business. The broader aim is not just to eliminate routine tasks and cut costs, but to create value for customers and meaningful work for people."
Mismatch Between Available Workers and Necessary Skills
Manufacturing is facing a shortfall of over 2 million workers over the next decade because the available workforce is unlikely to have the skills necessary for emerging jobs. The shortfall in digitally-savvy talent is already being felt; OECD reports that the shares of highly-skilled jobs have increased by 25% over the past two decades, but 6 out of 10 adults lack basic ICT (Information Communication Technology) skills or computer experience.
Urgent retraining of low-skilled workers will be required in order to fill the emerging skills gap, along with the development of intuitive systems that can be operated by workers with little to no computer experience.
Key Skills for Future-proofing Your Career
Digital literacy: The computer skills picked up during your education or early work training will quickly become obsolete. Embrace continuous learning (particularly in the realm of IT) to stay relevant.
Proficiency in online collaboration tools: These tools are already embedded in many workplaces as a way to drive productivity and communication among remote teams. Managers may have to rethink their management style, while effective teamwork requires a new approach when taking place on a platform such as Slack or Facebook for Business. Online collaboration tools have the potential to help fill the emerging talent gap as some workers, such as new parents, are empowered to reenter the workforce from a remote location.
Be prepared to embrace new digital tools: In its reimagining of manufacturing jobs of the future, Deloitte envisions professionals leveraging a whole array of futuristic digital tools, such as an AI-powered digital assistant, online dashboards, virtual meeting rooms, sharing technology, language translators, solution wizards, supplier interaction applications, and a cognitive tool to detect macro trends.
Soft skills: Leadership, creativity, critical thinking, collaboration, and persuasion head the list of "human" skills that will always remain relevant while manual or repetitive tasks are increasingly automated.
Adaptability: Perhaps the most important attribute of all, the ability to adapt and embrace the pace of change is a key component in future-proofing careers. This is especially important as we simply cannot know what the future will bring in terms of career challenges and new opportunities driven by automation.
Image Credit: Zapp2Photo, Shutterstock
Related