Structural Features of Blast Resistant Modular Buildings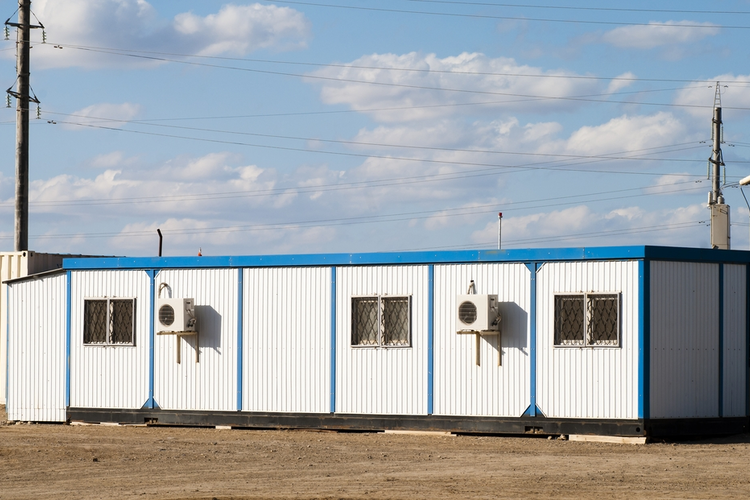 Every industry has its occupational hazards, but some companies need to take particular precautions to ensure the safety of their employees. From vapor cloud explosions to projectile impacts, heavy industries need to safeguard their facilities against a wide range of potential accidents and disasters.
Designed with versatility and durability in mind, modular structures can also provide comprehensive protection from these dangers. In fact, many modular building companies now produce blast resistant buildings that can withstand a wide range of threats, from explosions to active shooters. These structures can be adapted to nearly any industry, setting, or application, including:
• Automotive shops
• Large-scale manufacturing
• Petrochemical operations
• Distribution centers
• Steel mills
• Government buildings and outdoor facilities
• Oil drilling sites
• Laboratory environments
• Office security
• Remote instrument and battery charging enclosures
• Access control and checkpoint booths
• Detention facilities
Regardless of the specific application, modular buildings enable users to establish or reconfigure their facilities on their timeline without sacrificing quality. With the rise of blast resistant modular structures, they've become an even more cost-effective investment for any company.
Common Features of Blast Resistant Modular Units
Because they're designed to serve a wide variety of environments, blast resistant modular buildings can come with a range of features and structural details. Possible features in these structures include:
• High-performance material choices, including bulletproof steel and impact-resistant fiberglass
• Specialized transaction and window designs such as vertical and circular voice ports and arched voice ports
• Blast-rated doors
• High-gauge wall studs
• Customizable interiors, coatings, and finishes
• Self-contained plumbing and sewage systems
• High-performance cabinetry and fixtures
Standards and Classifications
A modular unit with certified blast resistance is routinely designed around ballistic limits in addition to Uniform Building Code specifications. Since these codes include specialty wall stud spacing, the unit's walls are thicker and closer than a standard structure. Blast resistant buildings are usually constructed with a thick exterior steel skin, as well, providing further protection from catastrophic damage.
The closeness of a blast-proof structure's studs and the sturdiness of its frame are primarily responsible for reducing the building's vulnerability to explosions and ballistic trauma. Available in a range of overpressure capacities, a high-quality module will also offer:
• Overpressure capacities ranging up to 20 psi
• Bulletproofing
• Military-grade ballistic limits, including MIL-STD-622F and MIL-P-26593A
• Explosion proofing in Class Divisions 1 and 2, including Groups A-G
• Uniform Building Code specifications
• UL-compliant components such as lighting and electrical equipment
• Safe wiring in accordance with the National Electric Code
• API (American Petroleum Institute) recommendations, including API RP 752/753
In addition to quick design and installation, a blast-proof module is pre-engineered for safety and reliability. Easily customized to any environment, these unique structures offer necessary performance at significant savings in both cost and time. Since they're built to be assembled and dismantled as needed on site, no construction is necessary; assembly is usually performed by the building's supplier.
Blast resistant modular buildings can enhance productivity, improve communication among employees, and simplify team and resource management. With the introduction of blast resistance, they offer their owners an even greater return on their investments, making them an ideal choice in any industry.
Resources:
Image Credit: AlexKZ/Shutterstock.com
Related