Additive Manufacturing / 3D Manufacturing
Strengthening 3D-Printed Parts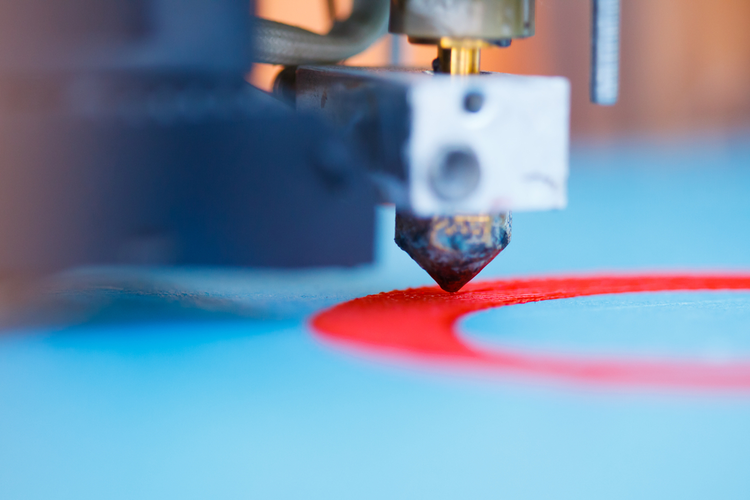 Sometimes an old-school approach can provide the ideal solution to improving the latest technologies. So, while 3D printing advancements have extended the technology's use beyond prototyping to include more production part capabilities, the ability to apply this technology is still somewhat limited when it comes to parts made of plastic resins and composites.
This stems from the layered nature in which these parts are created. This is where doctoral student Brandon Sweeney and his advisor Dr. Micah Green from the Department of Materials Science and Engineering at Texas A&M University focused their efforts - working to make plastic 3D parts stronger.
Their inspiration ended up being traditional welding techniques. Welding allows for focusing heat at a specific area in joining two parts. As a result, both parts are made stronger. The solution proposed by Sweeney and Green entails placing a thin, carbon nanotube composite on the outside of the parts, which is embedded within the part as it's printed.
The part is then placed in in a specially-designed microwave that "melts" the pieces, but only at the point where the carbon nanotube materials touch. The composition of this nanotube material essentially funnels the heat to the appropriate place so the remainder of the part is not compromised. The only portion targeted by the microwave's heat are the edges. This process strengthens the layers of the part by bonding them together.
The patent-pending technology has been licensed to Essentium Materials. The new materials are produced in-house and used with a custom-built electromagnetic welder/printer. Both the material and equipment are currently in beta mode, but more information is contained in a recently unveiled white paper entitled Welding of 3-D Printed Carbon Nanotube-Polymer Composites by Locally Induced Microwave Heating.
Related