Additive Manufacturing / 3D Manufacturing
Stratasys, Lockheed Join Forces for Deep Space Mission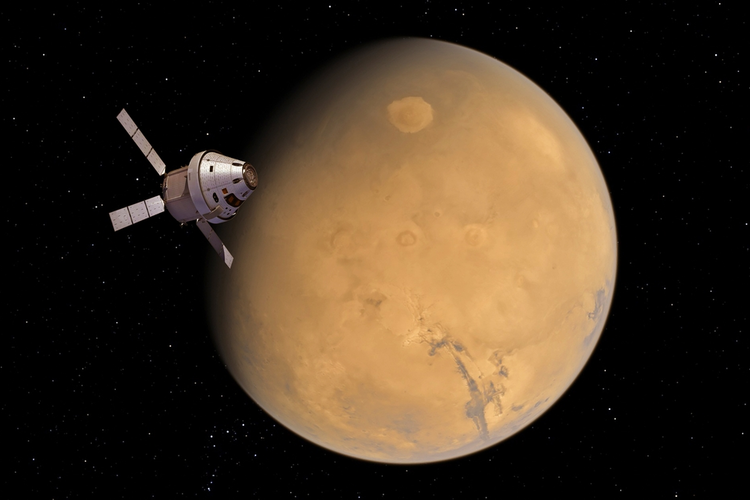 Phoenix Analysis & Design Technologies, Inc. (PADT) and leading 3D printing company Stratasys recently announced a partnership with Lockheed Martin Space for the delivery of 3D printed parts for NASA's Orion deep-space spacecraft. Stratasys's advanced materials are seen as offering enhanced mechanical, chemical, and thermal properties.
Orion is the spacecraft that will send astronauts to the Moon and beyond. Orion's next test flight, dubbed Exploration Mission-1 (EM-1), will be the first to take advantage of the world's most powerful rocket, the Space Launch System. It will propel the crewless Orion thousands of miles beyond the Moon during a three-week mission.
The following flight will take astronauts near the moon for the first time since 1972. The goal will be to prepare NASA for increasingly complex missions deeper into space. There will be more than 100 3D-printed production parts on board.
The production-grade, thermoplastic 3D printed parts will be produced at Lockheed's Additive Manufacturing Lab and created in conjunction with PADT. The lab uses the latest Stratasys 3D printers and materials.
Using advanced materials like ULTEM 9085 resin and the new Antero material that incorporates electro-static dissipative (ESD) functionality will help ensure that the 3D printed parts meet the demands of deep space. Antero has been designed to satisfy heat and chemical resistance needs, along with the ability to withstand higher mechanical loads.
Lockheed Martin is one of the first to leverage Stratasys's Antero, using the new thermoplastic for a critical part located just outside of the docking hatch. It consists of six individual 3D printed components locked together to form a ring on the craft's exterior.
Related