Status Quo Breaker Leon Spencer Wins NextGen for Industry
Welcome to Thomas Insights — every day, we publish the latest news and analysis to keep our readers up to date on what's happening in industry. Sign up here to get the day's top stories delivered straight to your inbox.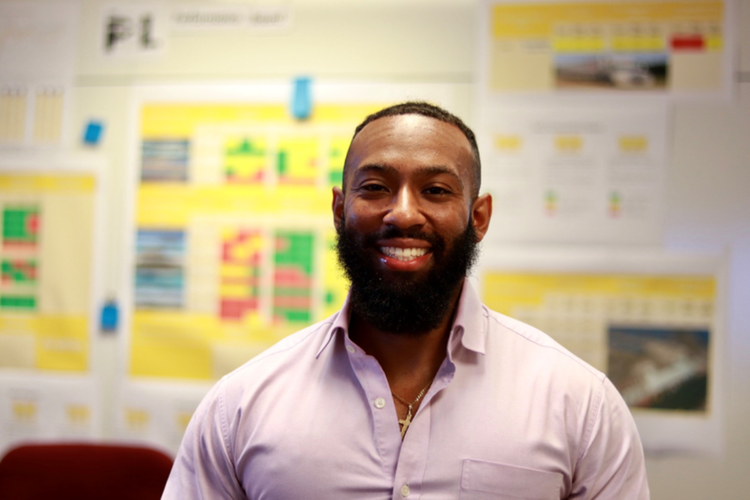 Throughout 2019, Thomas will be recognizing the accomplishments of the next generation of industrial leaders through the NextGen for Industry award. Nominated by their peers or managers, these young professionals are driving industry into the future with innovative new ideas, exceptional thought leadership, and meaningful contributions to their areas of business.
Thomas has selected Leon Spencer III, Gulf of Mexico upstream logistics analyst for Deep Water Projects at Shell Oil Co. — one of the largest global oil companies and providers of gasoline, diesel fuel, and other gas-related products — as the latest NextGen for Industry recipient.
A Unique Journey
Spencer's journey in becoming a supply chain leader has not been a linear path. During his freshman year at Texas Southern University, one of the largest historically black universities (HBCU) in the U.S., he began as a pharmaceutical major, but quickly realized this was not his calling. Spencer changed his major a few times before settling on biology and chemistry.
Although his interests were wide-ranging, his passion for business steadily grew. Throughout his college career, he took on a multitude of leadership roles, including serving as the president of the student government association and as a national representative of his fraternity, Omega Psi Phi.
Upon graduation, Spencer found himself looking for the next step, and ended up attending a presentation at the University of Houston-Downtown about supply chain management. "When I was listening to the presentation, the only thing I heard was opportunity, opportunity, opportunity," he recalls. "I was [like], 'Just sign me up now!' "
He enrolled in the University of Houston-Downtown to earn his MBA but, because he was now drastically changing the direction of his career path, he was lacking the typical level of prior experience.
But Spencer was undeterred. He maintained a high GPA and sought out as many internships as he could. In order to succeed, he said, you must "become the student that is proactive, hustles, and gets innovative on how to strike interest with employers for opportunity outside of the traditional application process." Little by little, he built up his resume, using each new experience to leverage opportunity at every step.
Biggest Career Accomplishment
In 2017, Spencer started working for Shell, where he handles a wide range of material and personnel movement tasks. Primarily, he says, he is "supporting personnel movement operations out of [the company's] Galveston heliport to one of [Shell's] assets in the Gulf of Mexico.
"Day-to-day really consists of stakeholder management, forecasting, planning, executing, [and] mitigating operational issues," he explains. "The most rewarding part of the job is being able to get people back to their families in as safe and as efficient [a manner] and as on-time as possible.
"Every day is a challenge. Every day is something different." Because of this, he says, lot of his responsibilities depend on "quick, agile decision-making."
Spencer cites his first major accomplishment at Shell as his biggest career accomplishment to date. During the first six months in the role, Spencer quickly realized that, as an analyst, there was no limit to what he could accomplish. "Once I understood that, I began to become proactive," he says.
Taking initiative on the job, Spencer quickly identified about $600,000 worth of savings, and proved himself a savvy supply chain thinker. This first huge accomplishment would set the tone for his illustrious career — since then, Spencer has produced over $16 million in savings.